source: www.youthwork-practice.com | 2000 Games, Devotions, Themes, Ideas and more for Youth Work
only for private using
Blessings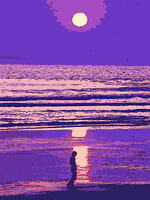 Blessed be the labor of your work,
that it bears fruit and fulfills you.
Blessed be the Sabbath in your heart,
that it satisfies your hope for peace.
Blessed be your desires and your longing
and everything that is alive in you.
Blessed be the days and the years,
in which your dreams for life are not forgotten.
Blessed be the time of your mourning,
that you don't escape it,
blessed when you endure it
and see new ways in front of you again.
Blessed is every moment,
that leads you to joy and happiness.
Blessed be every man,
who touches your heart with tenderness and love.
[ © www.youthwork-practice.com | 2000 Games and Ideas for Youth Work ]