source: www.youthwork-practice.com | 2000 Games, Devotions, Themes, Ideas and more for Youth Work
only for private using
Imprint & Disclaimer & Contact
Concept, Design and Realization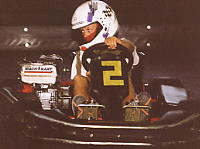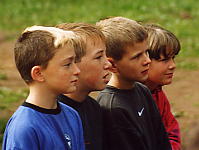 This homepage was prepared by Hans Hirling, Youthleader since 1974 in the YMCA/YWCA in a little town near Stuttgart (South-West of Germany), with experience in organization and management of over 75 camps (hiking, camping, canyoning, rafting, canoe and bicycling) and more than 1200 group meetings.
youthwork-practice.com is translated from German into the English language
...if there is something unclear or not well translated, please send a proper translation.
The German version of this web site includes more than 2500 games, over 300 devotions and themes, over 200 complete group programms, and a complete youthleader training programm. It's one of the most extensive web sites for youthworkers in the German speaking area. Most of the pages on the web site have been translated from German into English in the last years.
more informations about me and this page
---
youthwork-practice.com is a collection of material and ideas for youthworkers
my address:

---
for contact please use this form
---
Disclaimer
EACH USER CAN USE THE INFORMATION FOR PREPARING OR CARRY OUT GROUP MEETINGS, CAMP PROGRAMS OR YOUTH LEADER TRAINING.

THIS SITE AND ALL CONTENTS OF THE SITE ARE PROVIDED ON AN "AS IS" BASIS WITHOUT WARRANTIES OF ANY KIND, EITHER EXPRESS OR IMPLIED, INCLUDING WITHOUT LIMITATION WARRANTIES OF TITLE OR IMPLIED WARRANTIES OF MERCHANTABILITY OR FITNESS FOR A PARTICULAR PURPOSE. YOU ACKNOWLEDGE BY YOUR USE OF THE SITE, THAT YOUR USE OF THE SITE IS AT YOUR SOLE RISK, THAT YOU ASSUME FULL RESPONSIBILITY FOR ALL COSTS ASSOCIATED WITH ALL NECESSARY SERVICING OR REPAIRS OF ANY EQUIPMENT YOU USE IN CONNECTION WITH YOUR USE OF THE SITE, AND THAT THE OWNER OF THE PAGE YOUTHWORK-PRACTICE.COM SHALL NOT BE LIABLE FOR ANY DAMAGES OF ANY KIND RELATED TO YOUR USE OF THIS SITE.

ALL GAMES ARE TO BE PLAYED AT YOUR OWN RISK. IT IS ADVISABLE THAT YOU ALWAYS HAVE AN ADULT EVALUATE THE APPROPRIATENESS OF THE GAMES AND ACTIVITIES ACCORDING TO THE AGE, NEEDS AND PERSONALITY OF YOUR GROUP.

THE OWNER OF THE PAGE YOUTHWORK-PRACTICE.COM IS NOT RESPONSIBLE FOR ANY INJURIES OR ACCIDENTS, NOR HAS HE ANY CONTROL OVER THE USE OR MISUSE OF ANY OF THE GAMES, ACTIVITIES AND IDEAS SUGGESTED ON THESE PAGES.

NO USER MAY REPRODUCE, OR OTHERWISE UTILIZE, FOR COMMERCIAL PURPOSES THE INFORMATION PROVIDED BY YOUTHWORK-PRACTICE.COM THROUGH THE SERVICE WITHOUT THE WRITTEN PERMISSION OF YOUTHWORK-PRACTICE.COM.

BY PROVIDING INFORMATION TO YOUTHWORK-PRACTICE.COM EACH USER HEREBY GRANTS PERMISSION FOR YOUTHWORK-PRACTICE.COM TO USE SUCH INFORMATIONS FOR ANY PURPOSE UNLESS A RESTRICTION ON SUCH USE IS TRANSMITTED.

ALL NON-COPYRIGHTED, SUBMITTED IDEAS BECOME PROPERTY OF YOUTHWORK-PRACTICE.COM AND MAY BE USED ON THIS WEBSITE, AS WELL AS IN OTHER MEDIA.

Cookies from Youthwork-Practice

There is no use of cookies at this site and cookies are not used in any way to collect personal data of visitors.

Cookies from third party

Third parties may place and read cookies on your browser, or use web beacons to collect information, in the course of ads being served on this website. Youthwork-Practice do not control these cookies. The use of advertising cookies sent by third-party servers is standard in the Internet industry. Some third-party advertisements may be provided by Google, which uses cookies to serve ads on this site. Google uses the DART cookie, which enables it to serve ads to our users based on their visits to this site and other sites on the Web. You may opt out of the use of the DART cookie by visiting the Google ad and content network privacy policy.

Please note that you control the Cookies that sites you visit can place on your computer. Most browsers are set up to accept Cookies by default. You can disable Cookies in your browser, limit the type of Cookies you will accept or ask to be warned when a site places a Cookie on your computer. Privacy software can be used to override web beacons.
[ © www.youthwork-practice.com | 2000 Games and Ideas for Youth Work ]