source: www.youthwork-practice.com | 2000 Games, Devotions, Themes, Ideas and more for Youth Work
only for private using
The Spirit of God – the Turbo Drive of Your Life
Those who are lead by the spirit of God are children of God.
(Romans 8:14)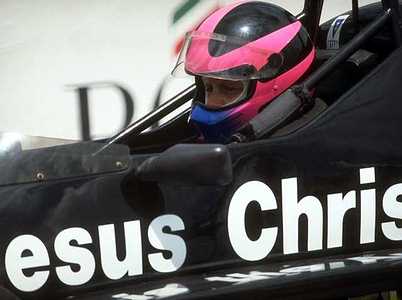 Are you driven by the spirit of God?
What propels you in your Life?
Why do you do one thing but leave another?
Why are you doing youth work?
Really a worthwhile consideration. What propels you? From where do you get your motivation and strength?
If you can say that Jesus propels you because you carry him in your heart, then you are a child of God. If the spirit of God completes your life, which is the driving force and the source of energy, then you are a child of God.
When this is not the case, then according to the bible verse, you are not God's child. Which examples can you think of where completely different reasons other than the spirit of God propels you?
Egotistical motives?
Money
Power
Greed
You want to be in the center of things instead of Jesus
Become acquainted with the Spirit of God.
It is the turbo drive in your life
[ © www.youthwork-practice.com | 2000 Games and Ideas for Youth Work ]