source: www.youthwork-practice.com | 2000 Games, Devotions, Themes, Ideas and more for Youth Work
only for private using
Straw games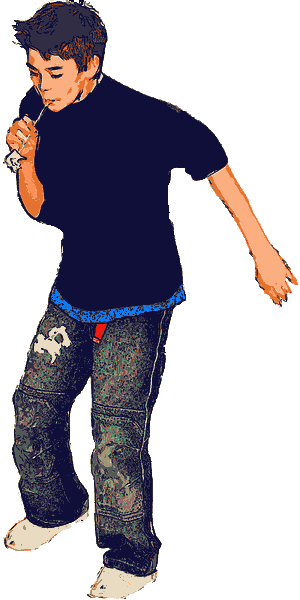 Different types of games are even possible with simple straws and drinking straws. These straws are available in different lengths and diameters. They are not expensive; they are light and fit into every games case. There are surely other games possible. If you have any further ideas, you are welcome to send them to using the contact form.
Obstacle course

A light object is blown through an obstacle course with a straw.

Transporting corn or beans

Objects are sucked up using a straw and transported into another container (beans/corn etc.)

Water transport

Use a straw to suck up water and fill up a measuring beaker.

Pipeline

Several straws are pushed together in a long pipeline. Water is transported through the pipeline into a measuring beaker.
Mikado

A game of Mikado with straws.

Blowing competition

A wad of cotton wool is blown along the table by blowing into a straw. This can take place at a distance of 50 cm.

Paper transport

Little paper squares are cut to shape (all of the squares must be approx. 1-2cm²) The paper squares must be transported from A to B using a straw. How many little bits of paper will the team manage in 2 minutes?

Blow pipe

The straws are used as a blowpipe. The ammunition is cotton wool buds, which are usually used for cleaning the ears. The cotton wool buds must be blown at a target.

Blow pipe battle with coloured darts

Each team is wearing a white t-shirt. A straw is used as the blowpipe. The ammunition is cotton wool buds. In order to be recognised later, the cotton wool buds are dipped in different coloured water soluble paints. Now the hunt can begin. At the end of the game, the number of hits is counted to find out which team has been hit the least. Due to the "coloured spots" on the white t-shirts, it is easy to find out how often the teams have hit each other.

Indoor blow pipe battle

The room is split into two halves. The team members receive 5 to 10 cotton wool buds as ammunition. On the start signal, the cotton wool buds must be blown into the opponent's field. At the end of the game, the number of cotton wool buds which are lying in the two playing areas are counted up. The winning team is the team with the least cotton wool buds in their own playing area. A referee makes sure that no one throws the cotton wool buds into the opponent's field without the use of their straw.
[ © www.youthwork-practice.com | 2000 Games and Ideas for Youth Work ]