source: www.youthwork-practice.com | 2000 Games, Devotions, Themes, Ideas and more for Youth Work
only for private using
Christmas Lights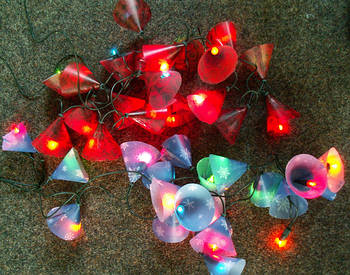 Lights in the windows ensure anticipation for the festive season and give the grey autumn- and winter evenings a special charm. Self-made lights are not just used at Christmas but can also be used, for example, at the next birthday party with friends and relatives.
The material for one individual light chain
A light chain with about 20 small, white or colourful globes
Colourfully printed transparent paper
A circular template with a diameter of about 13 centimetres, which is cut into two halves.
Scissors, Scotch tape and glue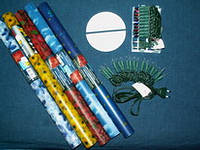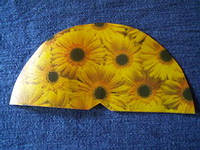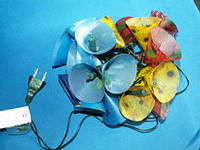 Instruction for Christmas Lights
Draw semi-circles, using the circular template, on a tracing paper. There must be as many semicircles as there are fairy lights bulbs. Once the semi circles are drawn, they will be cut out. At the center line of each semi-circle cut off a small straight piece.
Each semi-circle is placed around a globe and glued together with adhesive tape at their edges.
[ © www.youthwork-practice.com | 2000 Games and Ideas for Youth Work ]