source: www.youthwork-practice.com | 2000 Games, Devotions, Themes, Ideas and more for Youth Work
only for private using
Cup and ball game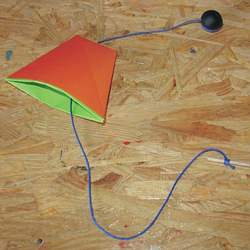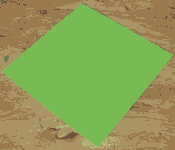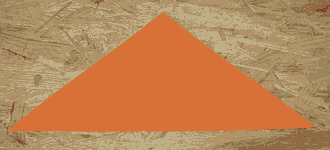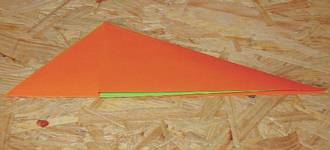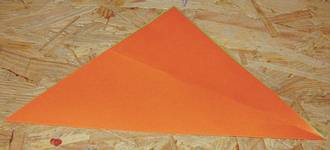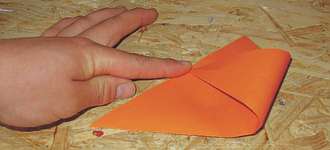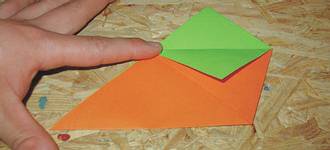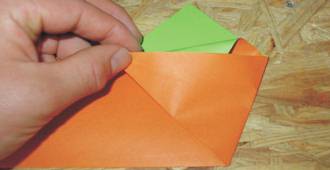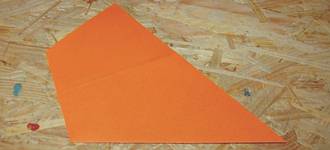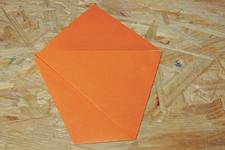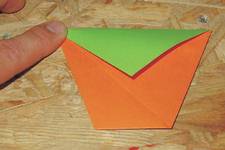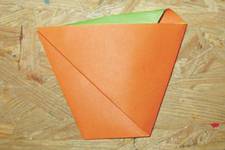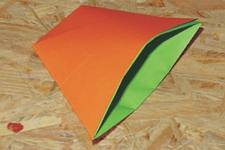 After folding the cup, make a hole in it. Put a rope or wool through it. Attach a marble to the rope/wool on the underside and a tooth pick at the top.
The tooth pick is to provide stability so that the paper does not rip so quickly.
Now you can start playing. Hold the cup and attempt to get the marble into the cup by moving it around.
Alternative:
If someone does not feel like making a paper cup, then they can also use a yoghurt pot and make a hole in the bottom using a bolt or a nail, through which the string and marble can be attached.
Instructions:
You need a square sheet of paper (e.g. 20x20cm). The smaller the piece of paper, the more difficult the game becomes.
Take the bottom corner and fold it over to the other corner making a triangle.
Fold the top corner of the triangle downwards and open it up again creating a line.
Fold the right hand corner over to the end of this line.
Fold the overlying corner down.
After folding it down, fold it back and (taking a single layer) fold the corner into the pocket created.
Turn the entire thing around and repeat the procedure on the other side

Firstly fold the right hand corner to the left hand edge.
Fold the overlying corner down and then open it again.
Fold this corner down again into the pocket created.

The end result should look like the example in the last picture.
[ © www.youthwork-practice.com | 2000 Games and Ideas for Youth Work ]