source: www.youthwork-practice.com | 2000 Games, Devotions, Themes, Ideas and more for Youth Work
only for private using
Easter rabbit
Materials (for all Easter rabbits):
Card
Different colours of craft paper
Pencil
Scissors
Adhesive
Black felt pen
Preparation:
Firstly print out the templates and stick onto card. These need to be cut out and replicated so that the youth club participants don't have to wait a long time for their templates. For younger children you should draw examples onto craft paper (using the templates as help), so that during the youth club session they are not swamped down with drawing.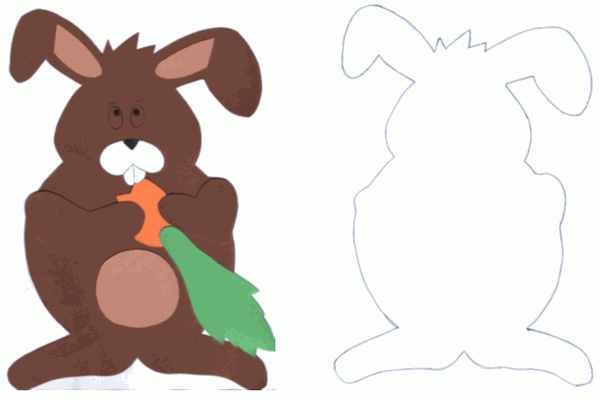 Making procedure:
After drawing the separate parts cut them out. The first thing to be stuck together is the carrot, the stomach, the ear patches and the nose. Then the face is drawn on. When sticking on the carrot and the arms you need to take care that the bitten end of the carrot is at the mouth of the rabbit and that the arms are stuck in a way to give the impression that the carrot is being held.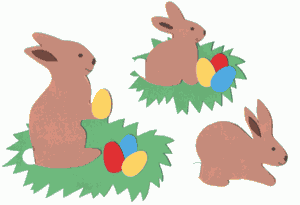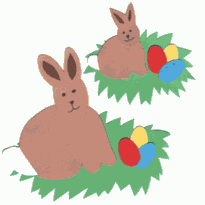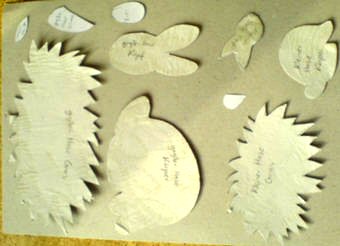 [ © www.youthwork-practice.com | 2000 Games and Ideas for Youth Work ]