source: www.youthwork-practice.com | 2000 Games, Devotions, Themes, Ideas and more for Youth Work
only for private using
Finger puppets
Finger puppets can give you a lot of fun – not just while crafting them. Even those who cannot knit or crochet, do not have to miss out on crafting those puppets. They also can easily be made from old gloves, when you cut off the fingers.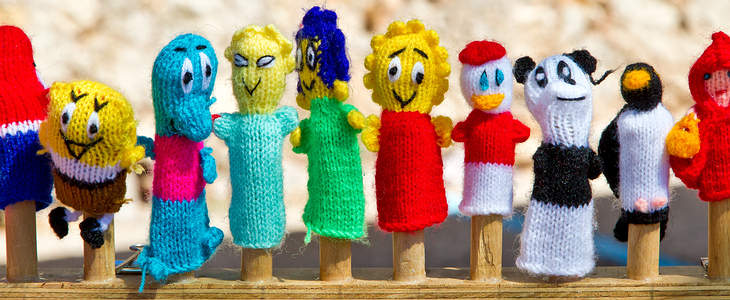 Finger puppets | ©: Jürgen Fälchle - Fotolia
The important thing is that the lower ends of the finger puppets have to be sewn, so that the finger puppets don't come undone inadvertently. The faces of the finger puppets are best embroidery thread or with colourful plastic beads, which can be embroidered on the fabric.
[ © www.youthwork-practice.com | 2000 Games and Ideas for Youth Work ]