source: www.youthwork-practice.com | 2000 Games, Devotions, Themes, Ideas and more for Youth Work
only for private using
Folding box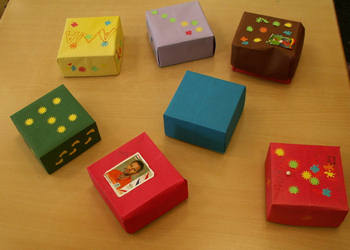 The folding box is considered to be an extremely practical utensil, which has become indispensable in households and offices. And if it is not in use, it can be easily folded and stowed away. Small folding boxes can keep your desk tidy. With a few sheets of paper, you can easily make them yourself.
Required materials:
2 paper squares
Scissors and glue
Instructions for folding box
First, take one corner of the square paper and fold it over to the diagonal corner. Unfold. And repeat the same again only with the other corner.
Now fold all four corners to the middle, and then fold those outwards. Everything will be opened again. With the next step, each corner is folded to the penultimate line on the other side and then opened again. Now the paper square looks completely "checkered".
On two opposite sides, you make an incision, each one "little box" deep. The two triangles which emerged through the folding are merged in accordance with the folding. Then the wings are folded up, with the longer remaining piece folded over.
The corners at the bottom of the folding box may need to be fastened with glue. Finally, a slightly smaller square is required for the bottom part of the box. From the first triangle cut off roughly half a centimetre and then put it at the bottom of your box.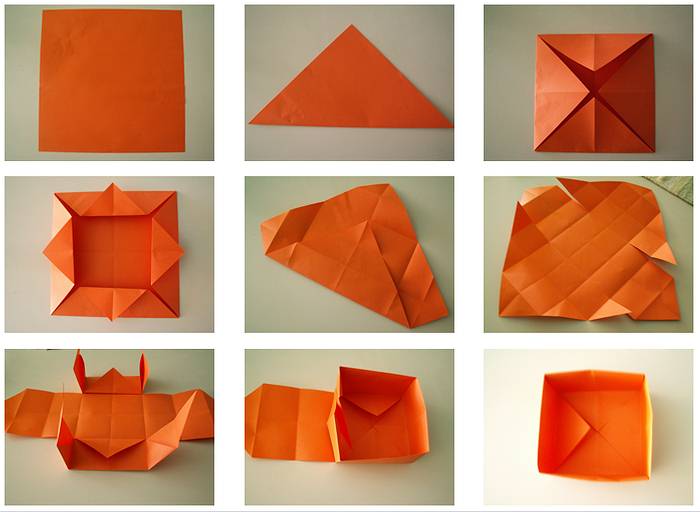 [ © www.youthwork-practice.com | 2000 Games and Ideas for Youth Work ]