source: www.youthwork-practice.com | 2000 Games, Devotions, Themes, Ideas and more for Youth Work
only for private using
Folding card, money card and 'invitation card'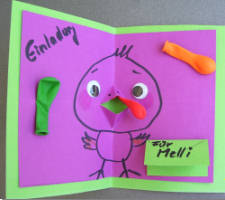 Materials:
Craft card/paper
Paper
Glue, scissors, felt-tip pens
Wobbly eyes, balloons
Instructions:
The cards consist of a craft card exterior and a craft paper/normal paper interior. Cut the craft card to the desired size, and cut the interior paper to the same/somewhat smaller size.

Fold the paper in half and make a cut in the centre approximately 2-3cm long. Fold the cut paper inwards to make a beak – when making the piggy card only fold one corner inwards. Decorate, inscribe and paint the cards as desired. Stick the paper onto the craft card- for the money card, only glue near the edge on the bottom part, so that money/voucher can be inserted.
After drying, for the invitation card fold out of craft paper, a small letter, inscribe it with all the details and stick it on. Secure any coins in the money card with sticky tape, fold notes and place in the 'piggy bank' opening.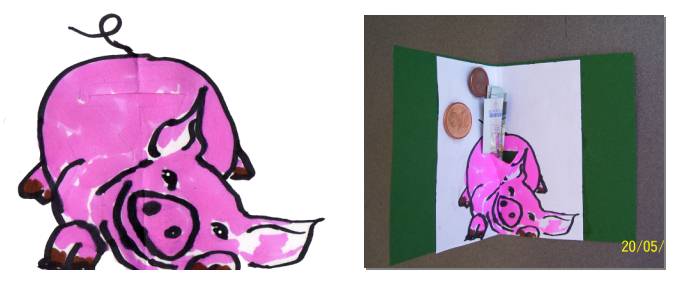 [ © www.youthwork-practice.com | 2000 Games and Ideas for Youth Work ]