source: www.youthwork-practice.com | 2000 Games, Devotions, Themes, Ideas and more for Youth Work
only for private using
Giant feet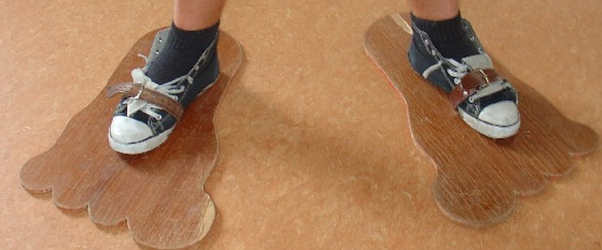 Simply saw out two giant feet and secure them with leather straps.
A multi-layered wooden board with a thickness of approx. 2 cm is suitable. For the straps, a leather belt or roller-blind belt can be used. The two straps are screwed to the wood using wooden screws and washers for re-enforcement.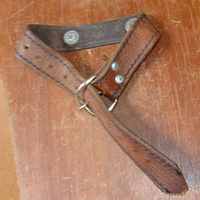 An ideal game to play in varied locations. It is not so easy to walk with these feet; however they are ideal for outdoor competitions.
A contribution from Ronnie Berzins.
[ © www.youthwork-practice.com | 2000 Games and Ideas for Youth Work ]