source: www.youthwork-practice.com | 2000 Games, Devotions, Themes, Ideas and more for Youth Work
only for private using
Hot wire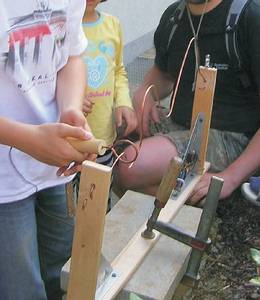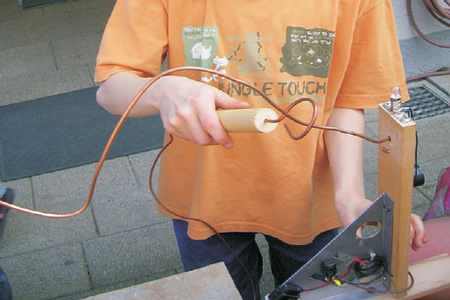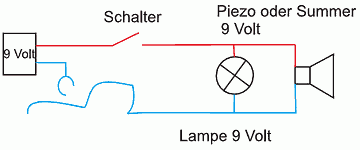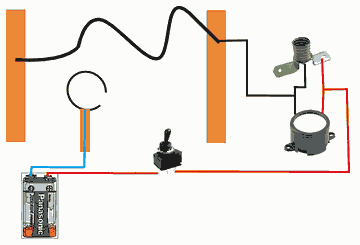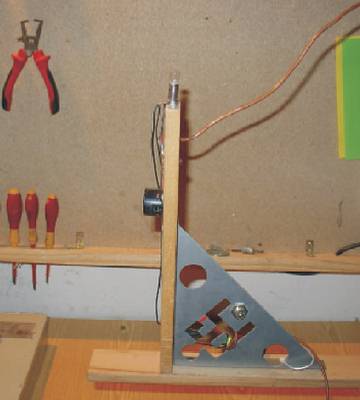 The shape and appearance does not play a role- so long as the device functions.
I simply took 2 wooden slats, attached them to a board, and in between these two boards stretched a strong copper cable (or wire) in a wave like form.
On a 9 Volt Block battery (or 3 Volt combination out of 2x 1.5 Volt) attach a switch, and in parallel, a lamp and Piezo/buzzer. In between this put the wire and wire guide.
For stability, the wooden slats are attached to the board with a bracket. I 'threaded' the wire through the two holes so that it is almost 100% secure and is guaranteed not to become loose.
[ © www.youthwork-practice.com | 2000 Games and Ideas for Youth Work ]