source: www.youthwork-practice.com | 2000 Games, Devotions, Themes, Ideas and more for Youth Work
only for private using
Marble game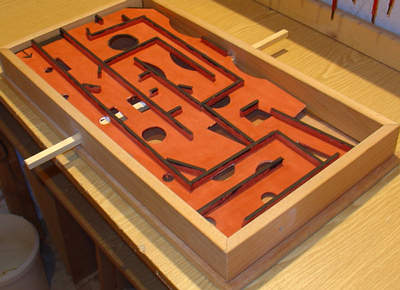 A great game to build yourself and to play; if it is made well it can even be sold at a Christmas market or can be given as a gift from the youth group to the youth club participants.
Firstly glue a frame onto the base plate (approx. 40x20x4cm). The frame should have an approximate height of 5cm and thickness of 3cm. Two holes are drilled into the frame along its length. The size of the holes depends on the size of the rod that you wish to use. The rod should be…
Next you need a stable square piece of wood (2.5-3 cm wide), which sticks out by approximately 10cm on each side. Place the wood into the holes. On a thin sheet of plywood, draw a path for the marbles, drill the holes, glue the thin wooden battens on, sand everything down and then paint it. Then glue it to the square piece of wood, let it dry and the game is finished.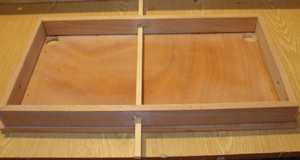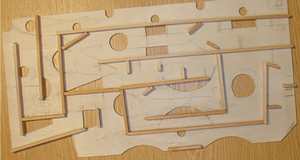 A contribution from Ronnie Berzins.
[ © www.youthwork-practice.com | 2000 Games and Ideas for Youth Work ]