source: www.youthwork-practice.com | 2000 Games, Devotions, Themes, Ideas and more for Youth Work
only for private using
Nutshell Tea light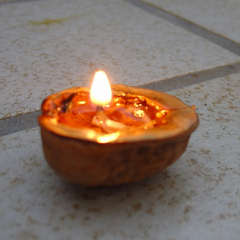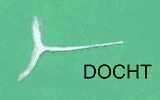 First split a walnut down the centre into two halves. Then twist some cotton-wool into a wick. The wick has to have the correct thickness and be twisted tightly. If the wick is too thick it doesn't burn, if it's too thin it burns down too quickly.
The wick should be split into two at the bottom so that it can be secured in the nut shell. If it is difficult to secure the wick, then clamp it down with a match. Then add a little cooking oil to the nut shell and light.
Note: never leave the nut shell unattended when lit. As a safety precaution place a saucer or tile underneath it.
[ © www.youthwork-practice.com | 2000 Games and Ideas for Youth Work ]