source: www.youthwork-practice.com | 2000 Games, Devotions, Themes, Ideas and more for Youth Work
only for private using
Paper Sun dial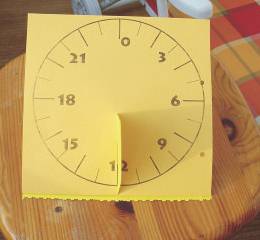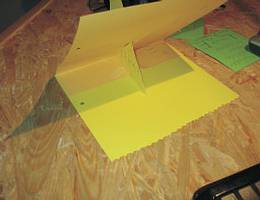 Paper 100-120gram thickness should be used.
Draw out the templates, cut them out, cut into them and fold as needed.
The gnomon (shadow indicator) may need to be doubled when sticking together.
Put the dial and gnomon together and stick down.
Stick the now finished sun dial onto another piece of paper ( in the picture this is yellow)
Now align the dial in a northerly direction, and compare it to a 'normal' clock. If it does not reflect the time accurately then adjust it accordingly until it does.
If you are not located at 40 degrees latitude then you need to make your own gnomon. Find out at which degree of latitude you are at. Draw this at an angle along the edge of the paper. Then at a 90° angle draw a 10cm line from line A to the edge of the paper. Then join both ends of line A and line B, transfer this to card, cut it out, cut into it a further 5 cm and the new gnomon is finished.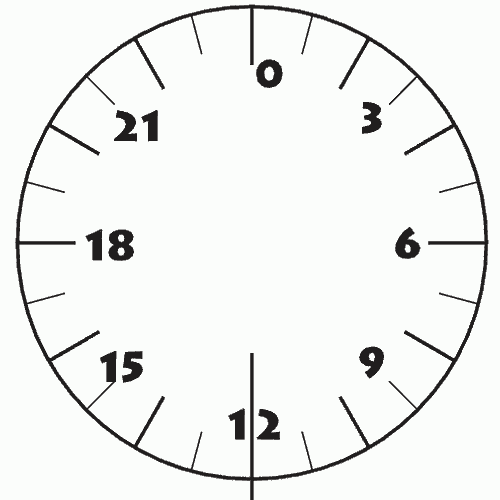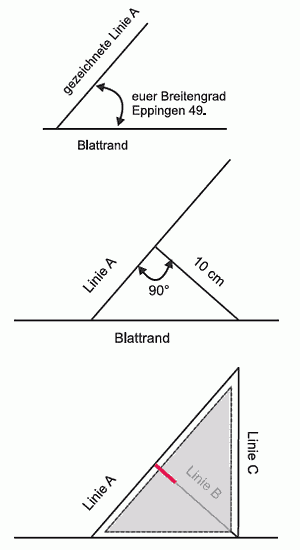 [ © www.youthwork-practice.com | 2000 Games and Ideas for Youth Work ]