source: www.youthwork-practice.com | 2000 Games, Devotions, Themes, Ideas and more for Youth Work
only for private using
Spirit-Turbo-Egg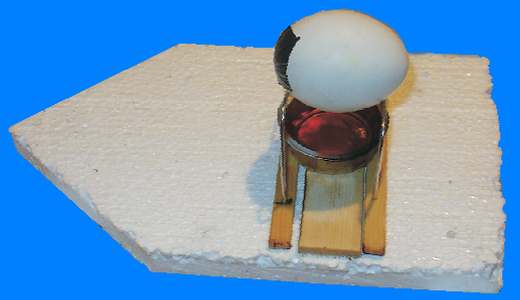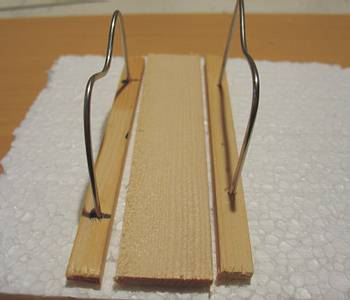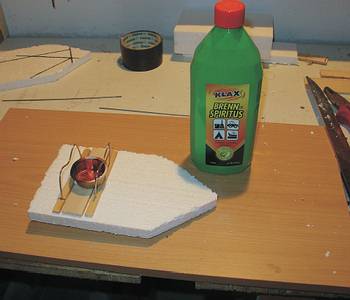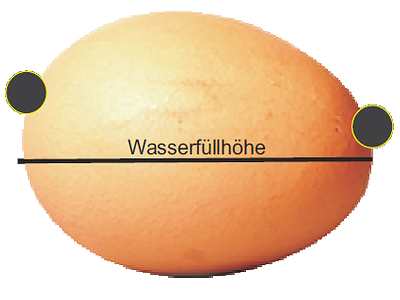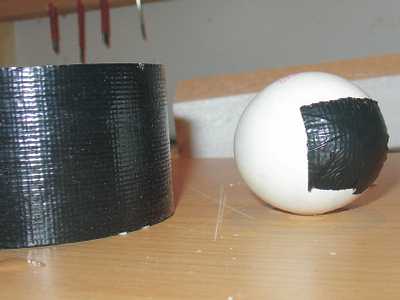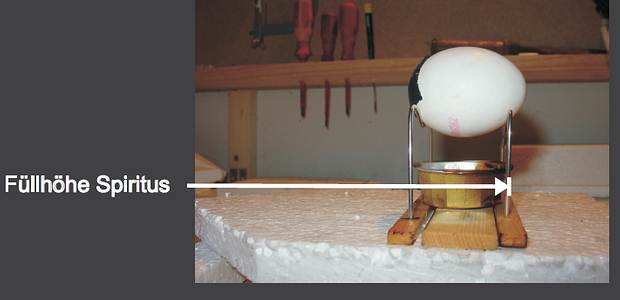 For this cool-turbo-egg-spirit-boat you will need the following materials:
Polystyrene boards 220mm x 110mm
2 wooden slats 20mm x 100mm
1 wooden slat 35mm x 100mm
1 blown out egg
Bicycle spokes or something similar.
Small aluminium bowl
Step by step for the Turbo Boat
Firstly cut the polystyrene board.
Bend the bicycle spokes. The shape should be similar to an M, whereby the arches are quite small so that the egg will sit on it well.
The 'feet' of the 'M' are approximately 7cm apart. The height of the 'M' is approximately 9cm, however this depends on how much material is left.
Saw 2 bits of wood. Each piece is approximately 10cm long and 2cm wide. Through each of two holes (7cm apart from each other) the 'M' made of bicycle spokes is inserted. The holes should be quite small so that the spokes sit tightly therein.
Push the spokes through the wood and then through the polystyrene.
The spokes should stick out approximately 7mm from the polystyrene to enable cooling of the material. All measurements depend on the size of the used egg.
Place another piece of wood – length approx. 10cm and width approx. 3cm between the two other bits of wood.
On top of this piece of wood, place an aluminium bowl (empty tea light or Tartex can etc).
Empty out an egg, and seal one hole with duct/adhesive tape. The other hole is for filling with water and for subsequent release of any steam. The filling hole is roughly in the middle of the egg.
Before the first try, fill up the egg at least once with water and let it completely "steam out", otherwise it will become blocked.
Then, half fill the aluminium bowl with spirit, place the egg on top, light it and off goes the cool Turbo boat.
Safety tips:
Only use outdoors!
Only to be done under supervision from adults.
Pour the spirit carefully- there should be no spirit next to the egg shell.
Wet the polystyrene so that nothing can happen.
[ © www.youthwork-practice.com | 2000 Games and Ideas for Youth Work ]