source: www.youthwork-practice.com | 2000 Games, Devotions, Themes, Ideas and more for Youth Work
only for private using
Tin-Telephone
The tin telephone can transmit messages over a greater distance. For example, from your bedroom to your friend's bedroom (in the next house), almost without being noticed in your environment. The tin can phone is an ideal means of communication for detective and agent games.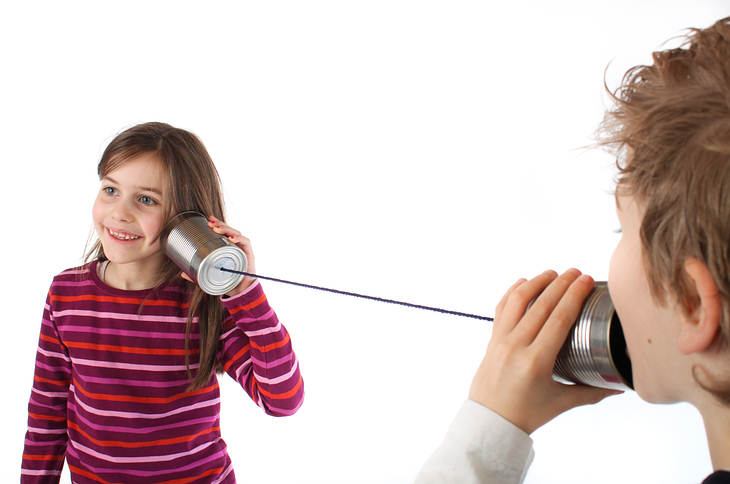 Tin Telephone | ©: klickerminth - Fotolia
Materials:
Two empty cans
A string
A metal thorn
Instructions for a Tin-Thelephone:
With the metal thorn make a hole in the centre of the bottom of the tins. The hole should be about the same size as the diameter of your thread. Subsequently, the thread is pulled through the hole and fixed it with a knot. For the smooth workings of you tin can phone, the thread between the two tins has to be stretched tightly. The speaker needs to speak directly into the tin while the receiver needs to hold the tin to his ear to hear the message of his partner.
[ © www.youthwork-practice.com | 2000 Games and Ideas for Youth Work ]