source: www.youthwork-practice.com | 2000 Games, Devotions, Themes, Ideas and more for Youth Work
only for private using
Children make Christmas decorations for advent
Children can be kept especially busy at Christmastime by making small and simple decorations. The craft ideas explained here are simple and quick to make. A home-made Christmas decoration is much nicer and much more interesting. Children love Christmas even more if their own decorations are glittering on the tree or if their own light is flickering in the window.
Fret saw work: Wind lantern
From an approx. 4-5 mm thick piece of plywood, 4 equal pieces are cut out with a saw. The 4 pieces are the walls. A slit is cut into two of the four pieces from bottom to top and the other two from top to bottom. This means that the four pieces can be slid together to make a cube. The size of the slits is dependent on the thickness of the plywood. The length of the slit should be half of the length of the wood square. As the strip of plywood on the edge can break off easily, it is recommended that you leave a little more space i.e. that the slit is not too close to the edges of the plywood, or that you saw the slits into the wood once decorated. Various patterns or designs can now be sawn into the house walls (windows, stars, moon, candles etc.). Behind the cut out on the inside of the cube, coloured foil is fixed into position. Once all pieces are fixed together, a candle is placed inside the house.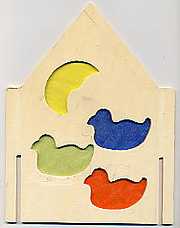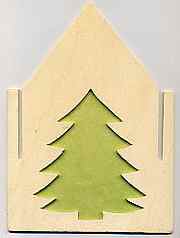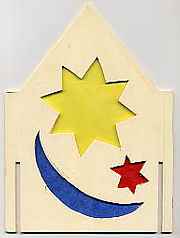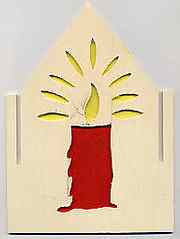 Fret saw work: Stars, angels and reindeer as Christmas decorations for the Christmas tree or advents wreath.
Stars, angels and animals are drawn onto an approx. 3-4 mm thick piece of plywood and then cut out with a saw. The sharp edges should be sanded and rounded off with sandpaper. A small hole for the thread should be made with a small hand drill. To finish, the stars, angels or animals can be painted or simply left in their natural form. They are then ready to hang on the Christmas tree.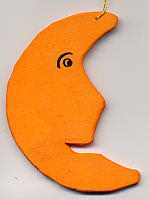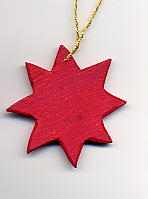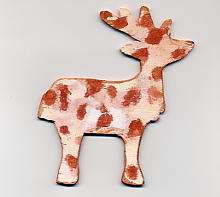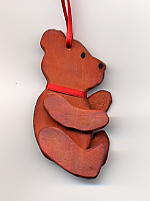 Christmas gnomes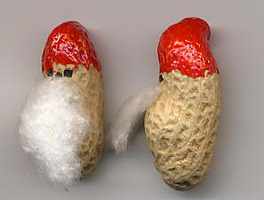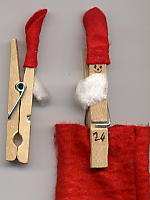 Little Christmas gnomes can be made from peanuts and cotton wool using a felt tip pen. You could even make an advent calendar with 24 little sacks held in place with a clothes peg and decorated with a Christmas gnome. A piece of felt can be used as a hat, a bit of cotton wool for the beard and a face should be drawn on with a felt tip pen. For the advent calendar, you will require 24 little felt bags with a treat inside.
---
---
[ © www.youthwork-practice.com | 2000 Games and Ideas for Youth Work ]