source: www.youthwork-practice.com | 2000 Games, Devotions, Themes, Ideas and more for Youth Work
only for private using
Titmouse-dumpling feeding place
For the roof and floor use spruce with a 2cm thickness. For the house I used an OSB wood also with 2 cm thickness.
Needless to say, the house can, of course, be painted colourfully or it all could be made entirely out of spruce.
Print the template and transferred to the wood and cut it out.
The wood for the roof could have a measurement of 8x12cm. This way it would all fit nicely together with the rest of the house. To fit in the bottom part, you can use nails, wooden dowels, screws or glue. Finally, attach a hanger for the house and the bird seeds.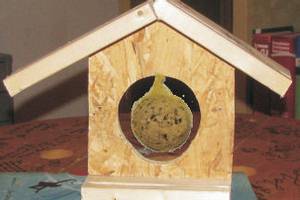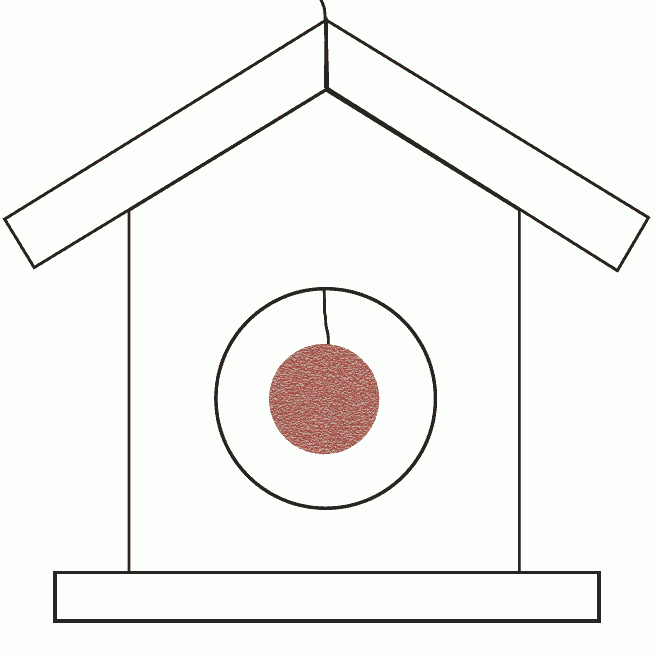 Send in from Ronnie Berzins
[ © www.youthwork-practice.com | 2000 Games and Ideas for Youth Work ]