source: www.youthwork-practice.com | 2000 Games, Devotions, Themes, Ideas and more for Youth Work
only for private using
Balloon Car
Such a balloon car is not difficult to build. It's fun, the kids can take it home and it does not cost too much.
Principle:
The recoil principle is a consequence of the 3. Newtonian axiom, if body A exerts a force on another body B, the body B exerts an equal force in the opposite direction to body A. Simply put, the air that escapes drives the car forward. Very easy…
Construction:
Cut out a batten or another piece of wood. The wheels may be made of wood or plastic. Through the existing hole, they are nailed to the wood. Using hot glue, stick the two pieces to the wood.
As a "nozzle", we used a garden hose with 10 mm diameter and 40 mm length which is glued to a small tube with hot glue. It is important that the hot glue in the garden hose cools down a little before you insert the small tube. Otherwise, it would melt. Now you can decorate your car with construction paper or balloons and you are ready to go.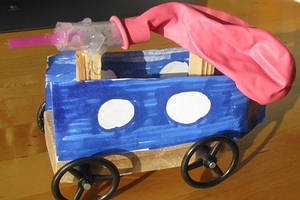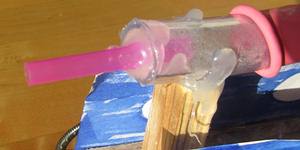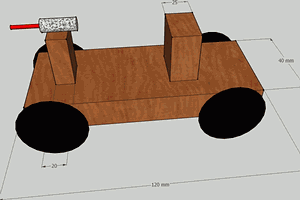 Send in from Ronnie Berzins
[ © www.youthwork-practice.com | 2000 Games and Ideas for Youth Work ]