source: www.youthwork-practice.com | 2000 Games, Devotions, Themes, Ideas and more for Youth Work
only for private using
How to make speleothems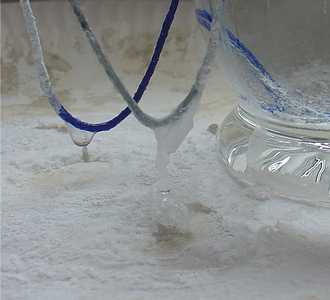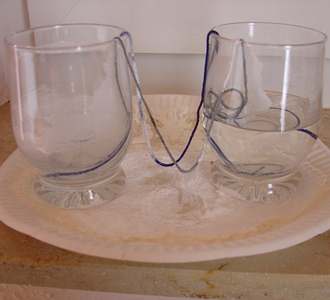 First you take two jam-, mustard- or similar jars and fill it up with water. From the chemist get some sodium carbonate, which you now stir into the water until there is a saturated solution. You see that when the sodium carbonate deposits on the ground and no longer dissolves.
Now you put a string in the water and wait for a few days. The result you can see right on the image.
The explanation is simple: the string saturated with water drips at its lowest point on the plate. The water evaporates, leaving behind the sodium carbonate you stirred in previously. A little tip, this works much better in summer than in winter. In winter you will encounter the same as me: most of the water only evaporates at the plate, taking a long time to create a stalactite.
Send in from Ronnie Berzins
[ © www.youthwork-practice.com | 2000 Games and Ideas for Youth Work ]