source: www.youthwork-practice.com | 2000 Games, Devotions, Themes, Ideas and more for Youth Work
only for private using
Riding the sledge by night

Riding the sledge by night | ©: www.youthwork-practice.com
Riding the sledge at night is one of the most exciting adventures for a winter coming together with the youth group. To make it even more impressive, you could put torches on the sledges. This is not just extremely romantic; it looks very impressive as well. Besides that, it gives you a bit more safety then just riding in the dark because you can see and avoid obstacles.
Safety tip:
Whenever riding the sledge, the rule is the same: As soon as you arrive at the bottom of the hill, get out of the track. Of course, in a manner, so that you do not have to cross the track.
If you have a really long ride in mind, take torches or head lights with you. It will be a one-time experience for the young people.
The following articles and program suggestions are available here.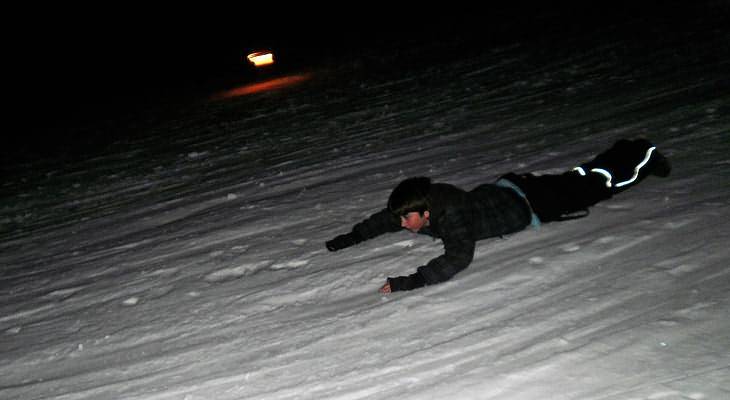 Riding the sledge by night | ©: www.youthwork-practice.com
[ © www.youthwork-practice.com | 2000 Games and Ideas for Youth Work ]