source: www.youthwork-practice.com | 2000 Games, Devotions, Themes, Ideas and more for Youth Work
only for private using
Sleeping in the straw for one night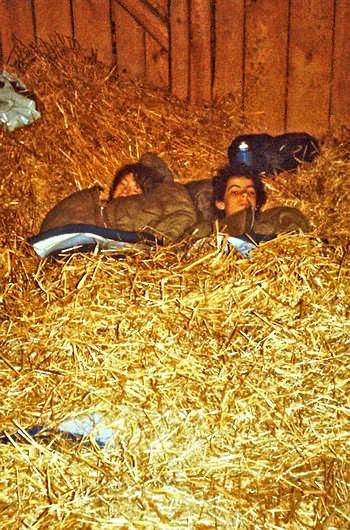 Sleeping in the straw ©: www.youthwork-practice.com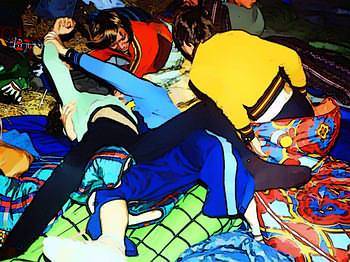 Sleeping in the straw ©: www.youthwork-practice.com
When you are on unorganised multi-day hikes or bike rides, you need to look for a suitable place to sleep every night.
Should it even start to rain, then the farmer's hay barn is a good idea. Hay is comfortable and warm. Besides that, the team spirit, sleeping together in the hay is great. Most kids can't resist a hay fight, which gives that much more fun. The only disadvantage, hay on the skin can be very itchy.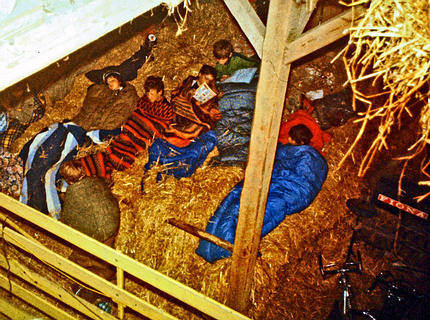 Sleeping in the straw ©: www.youthwork-practice.com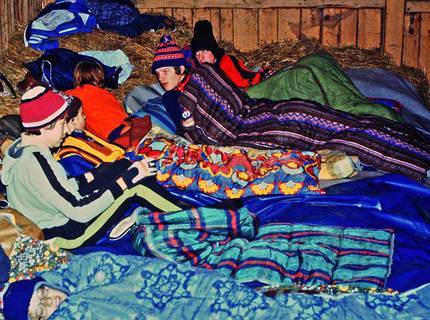 Sleeping in the straw ©: www.youthwork-practice.com
Safety instruction
However, to spend the night in a barn, sleeping in hay or straw carries some risks. This must be observed and must be discussed and explain with the participants.
Smoking or petroleum lanterns are obviously a no-no in a barn.

Phone or other valuables should also be deposited in a safe place because it is too easily to lose those things in the hay. Especially when the kids engage in a hay battle.

In every barn, there are ladders and other farm equipment and devices. They all are potential hazards to children. Have a good look around and remove what you can, and where you can't remove the machinery, is a declared no-go zone.

Make sure, that the kids do not leave and plastic packaging in the hay, because that could get into the stomach of animals and cause severe damage even death.
[ © www.youthwork-practice.com | 2000 Games and Ideas for Youth Work ]