source: www.youthwork-practice.com | 2000 Games, Devotions, Themes, Ideas and more for Youth Work
only for private using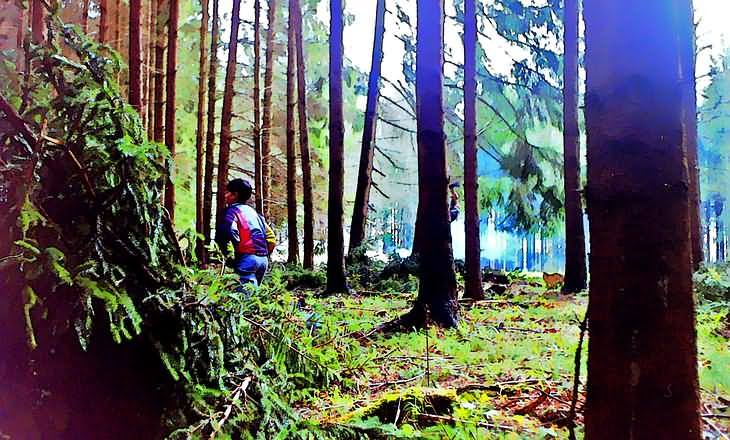 forest games
©: www.youthwork-practice.com
Setting up camp in the forest with a subsequent forest game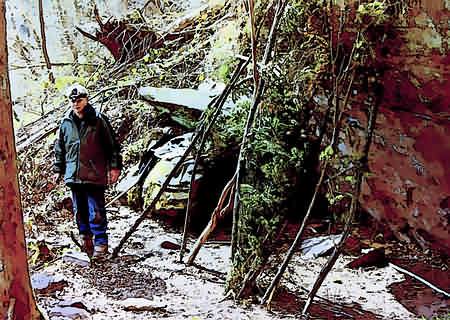 forest camp
©: www.youthwork-practice.com
Finally, it is getting warmer, nature is getting greener, and it is time to get out in the woods again! In the game collection, there are already many ideas for forest afternoons, ideas with educational content, as well as numerous forest games. Beginning with the forest explorers to the forest Olympics.
Even without a group program, or intended forest games, the kids will know how to keep themselves busy in the forest. Setting up a forest camp still is one of the top games for kids. I can always remember my childhood when we had built forts in the forest two miles away. Partly at ground level, partly as tree houses (it was not more like a platform), which was not so easy to build.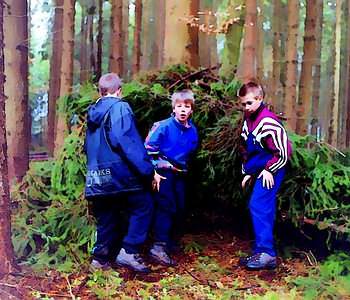 forest camp
©: www.youthwork-practice.com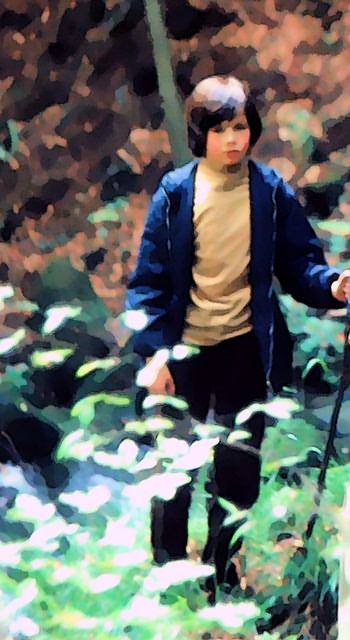 forest games
©: www.youthwork-practice.com
It is essential to make sure that no trees are felled and that the place you are setting up your camp is not on private property. You cannot set up camp wherever you like.
However, most people won't mind. The reality is, you do not need much more than a few branches to build a campsite. Putting nails into trees should be taboo.
Forest games for the forest camp
If you have set up your campsite, one camp could be the HQ where you could play games. Never mind if those are smuggling games, capture the flag or simple conquests and mutual capture games, the type of game usually depends on the composition of the group.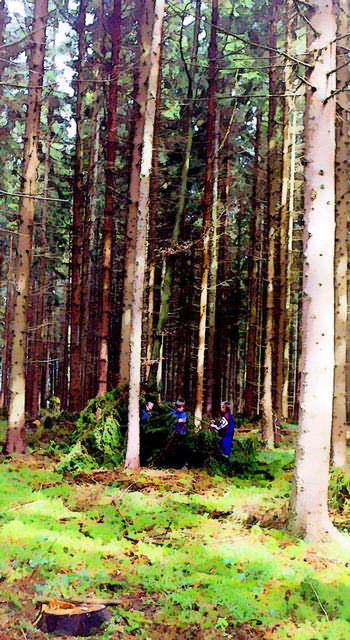 forest camp
©: www.youthwork-practice.com
Watch out for danger
Whenever you are taking children into the forest, you must be aware of possible hazards. Especially after big storms, you should not enter into the forest ground. The rangers might not be finished with the cleaning up!
Also, keep in mind that there might be ticks.
Important:
Do not start a fire in the forest or make sure kids do not smoke.
Besides that, setting up camp in the forest is an excellent program for the whole afternoon. Finish it with an appropriate game!
Staying overnight
If your campsite is fit to make it to an overnight stay, then the next adventure is right about the corner.
If the occasion allows, an overnight stay is a great experience for kids of all ages (depending on the situation: weather, danger forest & environment, experience & age of the participants). For some children and teens, this might be a unique experience. It will also be challenging with all the unknown sounds of the forest. Sometimes it might even be a small animal which happens to cross your sleeping bag or the annoying buzz of a mosquito.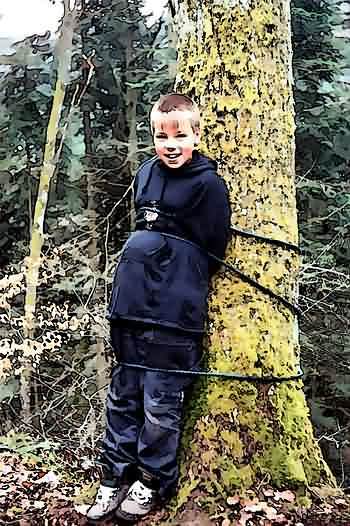 forest games
©: www.youthwork-practice.com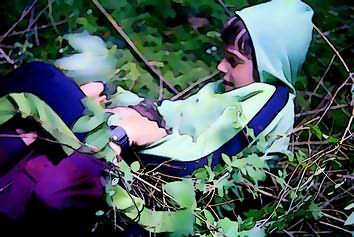 forest games
©: www.youthwork-practice.com
More games in the forest
[ © www.youthwork-practice.com | 2000 Games and Ideas for Youth Work ]