source: www.youthwork-practice.com | 2000 Games, Devotions, Themes, Ideas and more for Youth Work
only for private using
Karting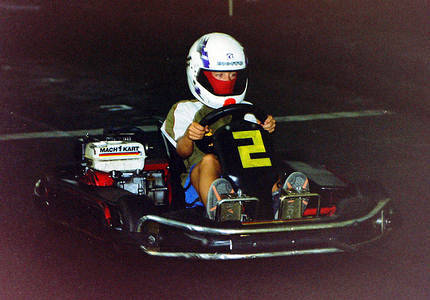 Karting
©: www.youthwork-practice.com
Objectives of experiential learning are among others to strengthening the capacity of teamwork and conflict resolution skills. Yet, at the same time they are creating successful experiences to enhance self-confidence or self-esteem.
A small contribution to this program could be go-karting. Even beginners and initially more anxious kids participate in a few tentative laps. With more self-confidence, they also become bolder and faster.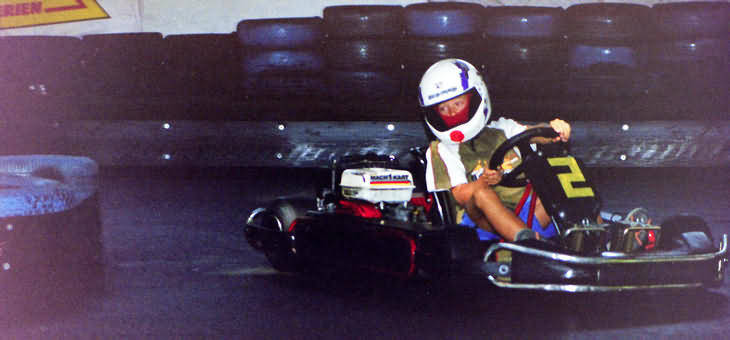 Indoor Karting
©: www.youthwork-practice.com
We rented a kart track with about 10 young people for 30-60 minutes. For some of them, this was more than enough. One should not underestimate the physical strain, which goes into go-karting. Some of the kids were totally spent. Neck muscles are strained during the 30 minutes period, but also the exhaust gases took their toll in some teens.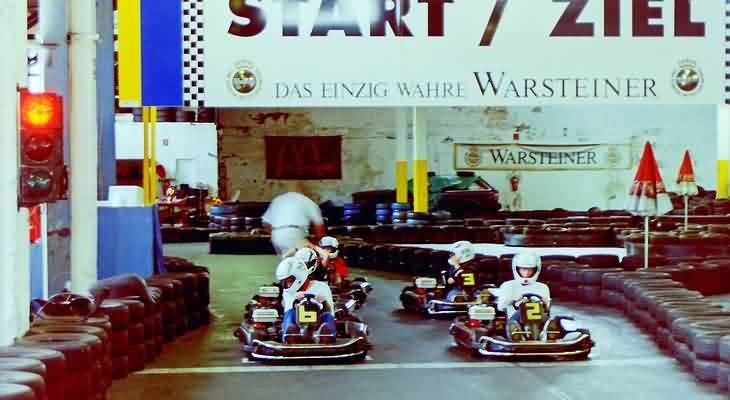 Kart race
©: www.youthwork-practice.com
Although some young people seemed to forget everything around them, none the less, they all played by the rules. For go-karting, you need consideration and responsibility for other drivers at the track. Therefore, discipline is crucial.
Slow drivers chose an appropriate spot where the faster drivers can overtake. Intentional shoving or relegating in the band are prohibited. Similarly, the flag signals by the operator of the go-kart track must be observed. Drivers risk disqualification from the track if they violate the rules. FAIR PLAY is, therefore, a top priority for go-karting. With each round, the young people got bolder, willing to take risks as well as skilful in dealing with the kart. Drivers learned to look ahead. Timely brakes slightly ahead of the curve and then using the momentum to accelerate out of the bend again (better than going with too much speed in the curve). Those things were learned quickly. A quiet driving style with a smooth "go around" is better than a hectic, oversteering style, ending up with a cross standing kart. There are valuable seconds lost. Nothing's lost if you make a burn out every now and then, push the kart to the limit, close to the point where the go-kart starts to veer.
The fact that children and adolescents are highly trainable became evident from round to round. The initial errors were corrected and avoided at the same place, the next time around. Thus, the kids drove faster and faster, leaving their supervisors behind over time. Lighter drivers have certain advantages. Therefore, the youth leaders with their 70-90kg are at a disadvantage. The lightweights with their 40-60kg can accelerate out of curves faster. There is only one thing you can do: Practice, practice, practice! Because, no master ever fell out of the sky.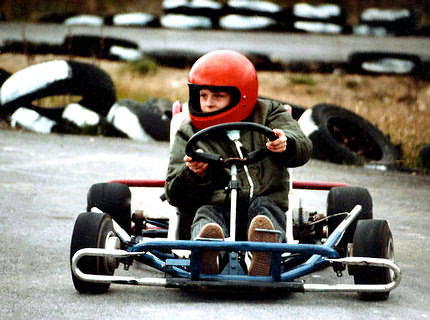 Outdoor Karting
©: www.youthwork-practice.com
This experience strengthened the self-confidence of young people. Go-karting is different. Kids are not as quickly discouraged as they might be in other learning environments. While go-karting, the driver feels his own mistakes and tries to fix them in the next round.
This behaviour would be highly desirable while studying for a class work: stay tuned, more practice, practice, practice and not giving up.
Go-Karting is thrilling, has a high fun factor and promotes, as mentioned above self-confidence, consideration and fair play.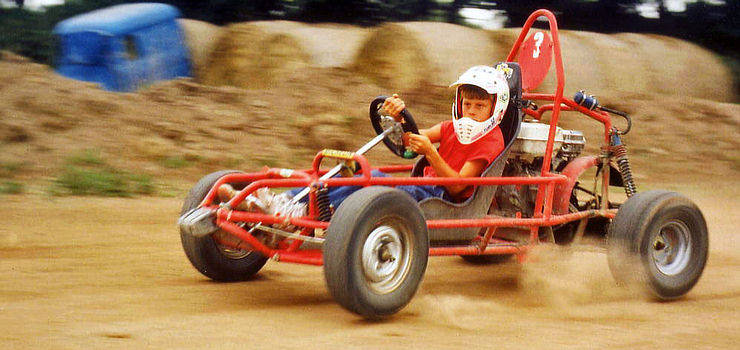 Outdoor Karting
©: www.youthwork-practice.com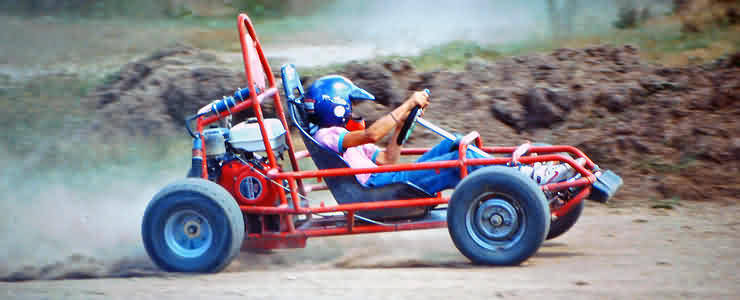 Outdoor Kart Racing
©: www.youthwork-practice.com
[ © www.youthwork-practice.com | 2000 Games and Ideas for Youth Work ]