source: www.youthwork-practice.com | 2000 Games, Devotions, Themes, Ideas and more for Youth Work
only for private using
Summer holiday program: canoeing trip with children and adolescents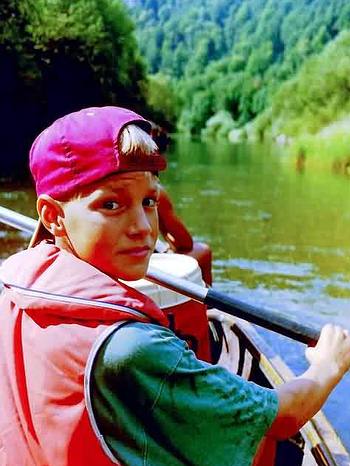 canoeing trip with children and adolescents
©: www.youthwork-practice.com
Whether you have your own paddle boats or hire them from a boat rental, canoeing is an ideal summer holiday program for nearby rivers.
You need to choose routs depending on the age of the kids. This means easy or difficult, longer or shorter trips which you have to plan carefully. Every participant has to be a good swimmer and needs to wear lifejackets. Before you even start your trip you need to give the kids a short briefing on paddle techniques and what to do if the boat capsizes.
As it was the case, with respect to the program suggestion of a dinghy tour (club outing), you have to think about the following things:
Finding a suitable rout - not too long, so there is still time for barbecues and swimming.

Contacting places to hire boats, possibly transport them yourself or arrange one.

Organize bringing and picking up of children with the help of parents.

Participants: swimsuit, spare clothes, sunscreen, sunhat, Vesper, Drink

Youth worker: First Aid Kit, cell phone, waterproof drums, and an insect repellent

In heavy rain and storms you tour have to cancel or break up your trip.

take enough supervising people. Again depending on age and experience of the participants. With younger children you will need one supervisor per boat, youth can go without supervisor as long as they remain in sight and well behind the first canoe, which is always responsible to check out the conditions. (Weirs, dangerous side channels, currents, portage possibilities)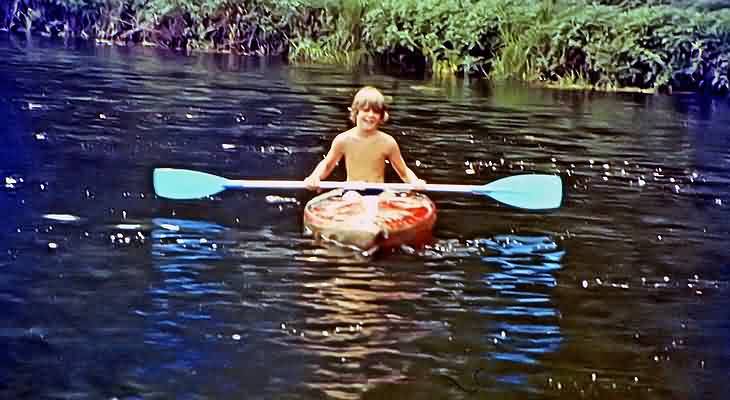 canoeing trip with children and adolescents
©: www.youthwork-practice.com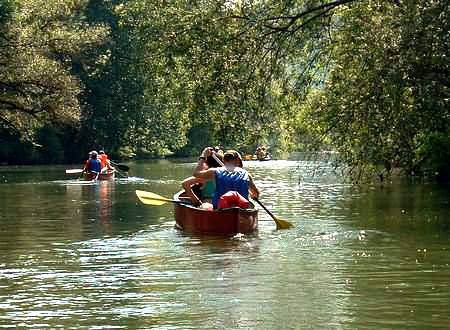 canoeing trip with children and adolescents
©: www.youthwork-practice.com
Such a canoeing tour is in any case a super great experience, despite the huget effort that has to go into the planning. It is indeed a lot more work than just preparing a bicycle tour with your youth group. But with proper planning, the right equipment and boats, this can turn into an unforgettable adventure. If the group found this experience pleasurable, they will indeed express their wish for a longer canoeing trip. For me, the most memorable canoeing trip were in Sweden. We paddled with 7 canoes for 3 weeks through lakes, putting up our tents, at banks in the middle of nowhere at night. Or the other trip with my own children. We paddled along the Neckar. Our boat was the only one, which did not capsize after soaring down 2-3 (non-hazardous) weirs with our canoes. The kids still remember that today.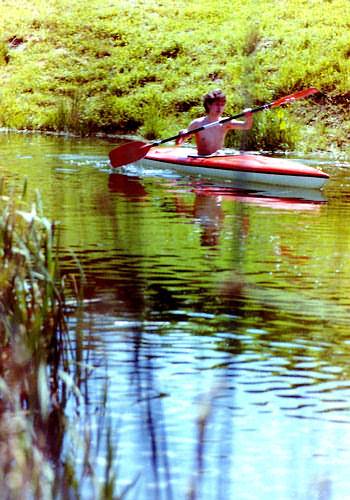 canoeing trip with children and adolescents
©: www.youthwork-practice.com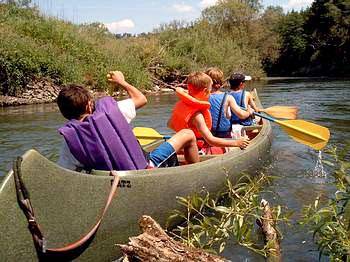 canoeing trip with children and adolescents
©: www.youthwork-practice.com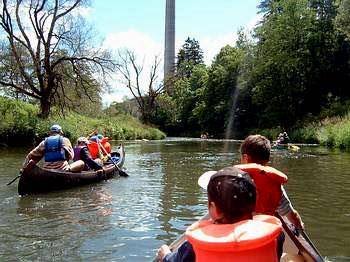 canoeing trip with children and adolescents
©: www.youthwork-practice.com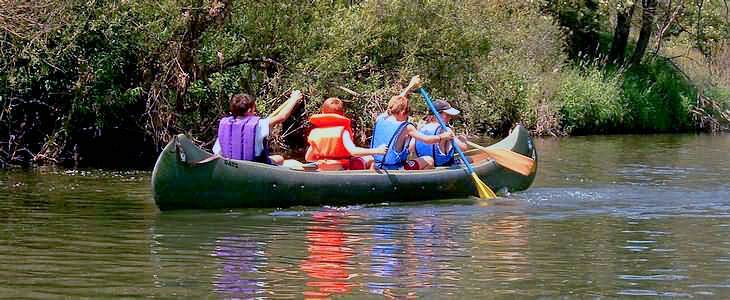 canoeing trip with children and adolescents
©: www.youthwork-practice.com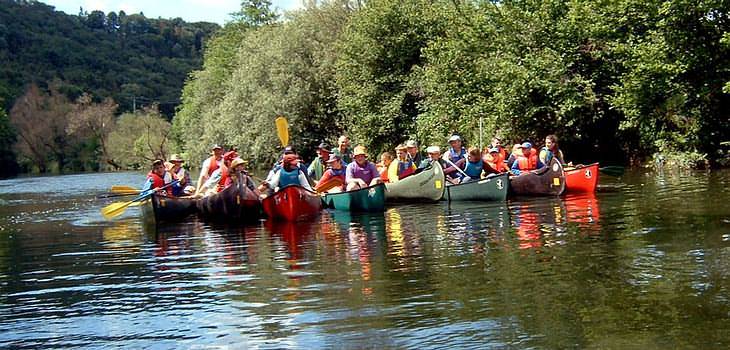 canoeing trip with children and adolescents
©: www.youthwork-practice.com
[ © www.youthwork-practice.com | 2000 Games and Ideas for Youth Work ]