source: www.youthwork-practice.com | 2000 Games, Devotions, Themes, Ideas and more for Youth Work
only for private using
The Bowl Rally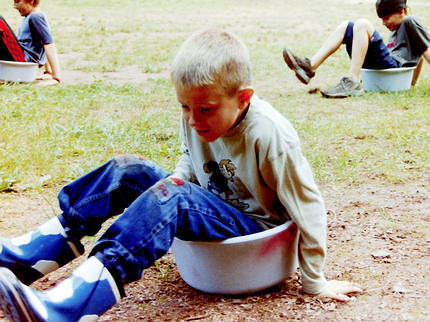 Bowl Rally
©: www.youthwork-practice.com
There is one funny idea I would like to introduce to you. The Bowl Rally. The participants sit in a bowl of approx. 40cm in diameter. Now, without losing the bowl from your butt, you have to cover a distance of 10 – 20 meters.
This game is pretty funny and requires some coordination of movements. Back- or forward moving - whichever technique you prefer.
Each Plastic bowl costs about 2-3 Euros and can still be used for many other games. For example: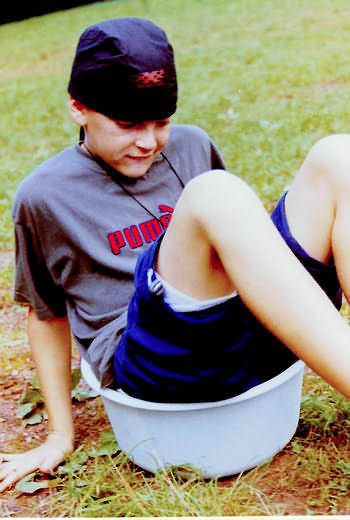 Bowl Rally
©: www.youthwork-practice.com
Eating an apple from a water-filled bowl

Use as a tray and balance 2 filled cups of water on top of bowl

Stack you bowls to a tower as high as possible. Eventually, it will get shaky.

Or balance a tower of 6 bowls over a certain distance.

Put a cake of soap in the bowl. Now by only using your feet, get the soap from A – B and back. Then it's the next players turn.

Number your bowls. Then, from a distance of 5meters throw stones (balls) in your bowl. For every hit, there is a point.

Crawling with 4 bowls in hands and on your feet

Use your bowls to catch tennis balls, thrown by another kid.

These and other ideas you can find in the section games with bowls.
[ © www.youthwork-practice.com | 2000 Games and Ideas for Youth Work ]