source: www.youthwork-practice.com | 2000 Games, Devotions, Themes, Ideas and more for Youth Work
only for private using
Camp - Planning – Organisation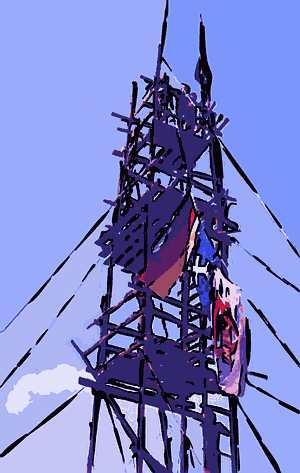 Free time or a camp is the highlight of the year for lots of groups. This is a few days or 2-3 weeks of experiencing something and doing something together with people of a similar age in a group and without any parents. Planning such an event and seeing it through is a challenge for each group leader. It is not the problem that we have to take time and holidays and give up our own personal holiday for the group, but that there are many things to plan and prepare. The growing together of a group and the finding of each other works better in a camp. They are together as a group for several days. No-one can run away. Your role model, your social behaviour, your life, your readiness to experience something with the group members, your endurance and your learning is observed. Doing things together pushes people together and forms bonds. No-one is simply a visitor for 90 minutes and then runs off again, this has much more meaning. The camp does not take place at home in the normal surroundings. The youths must get used to a new situation, do without their daily shower, and maybe sleep in a place which is more uncomfortable than a soft bed. Independence, social behaviour, helping out and dealing with disagreements might be totally new experiences for some kids.
A camp offers lots of opportunities but can also involve lots of conflicts and is a challenge for all youth leaders. I organized many camps, also many city-visits such as in Berlin, Venice, Paris or Rome.
What is important for members of staff in a youth camp?
What is required of a member of staff?
Accept your own strengths and weaknesses.

Accept mistakes and weaknesses of others.

Biblical, general knowledge, spiritual experience and belief experience must be available.

General psychological knowledge: why does someone react like that?

Creative abilities: Program with spice, leader is enthusiastic and sometimes a bit crazy.

Pedagogical knowledge: How do I have a positive effect on difficult members of the group?

Legal questions: Risks must be calculated, rules must be clear.

Technical abilities.

Strength: A camp can be a few days long and not just one evening long which is usual for your weekly meeting with the group. You will get to know your group members in a new light, come across new situations and they are not always guaranteed to be free of conflict. You must therefore be tolerant, have inner strength, be balanced and be able to see the whole picture.

Camp interests and its complete operation are placed before your own interests and comfort.

According to these capabilities, the leading style of the member of staff/ camp leader is developed. (See also the themes "styles of leadership", "authority" and "responsibility and characteristics of a youth leader").
General considerations
Target group:

Who is taking part in the camp, which age group, which gender, is there a definite group/circle of friends? (It is easier to plan a camp if you know in advance who is interested / who is taking part, otherwise the camp might fall through due to lack of interest/lack of people. You should check this out before writing the invitation/description).
Type of camp:
A walking, cycling or canoeing holiday requires a different level of organisation than a camping trip or a camp in a hostel. The daily program, the contents of the program and the main points of "living together" during the camp is very different. There are also different requirements according the age and fitness level of the group. Which type of camp meets your group's goal? Who will pull their weight? Who will not want to take part?
Place:
Which place, which premises in what type of surroundings meet the requirements of the camp? How can this place be booked and at what cost? What possibilities are on offer?
Program/Contents:
Which type of program and contents can be run during a hike, cycle tour, camping or in a hostel and how? Will I have time for talks? How can I offer variety and in what form? The program must be well prepared, all utensils put together and the running of the program must be decided in advance.
Staff:
How many members of staff will be there? How many group members? Is the staff-child ratio suitable? Is the age difference between staff and children suited? How many members of staff are required at the minimum? What is the maximum number possible? Which jobs will the staff take on? Members of staff who just sit around and don' have enough to do will surely not encourage the children. It is a camp for the group members and the members should be taken care of, not certain members of staff.
Invitation/description/advertisement
Describe the camp and inform the members early enough.

A clever opening, which is eye-catching and informative for potential group members and parents. Avoid spelling mistakes and confusing grammar.

Print enough invitations out.

Distribute, deliver and send out.

Provide more information and make people aware of the camp by using local/town information sheets (town information boards/flyers/local club information boards), (local-/regional) newspaper, Homepage, posters, letters to the parents, church etc. (The options, levels of expense and elaboration is dependent upon where the advert will be placed, for whom and for the number of group members).
Planning camps
Team
Planning and leading a camp is only possible in a team. No one person can do everything; no-one must and can do everything alone. The tasks should be relatively evenly distributed and even unpopular tasks should be taken over by all members of staff. The more team members who have registered and committed themselves to the camp, the more smoothly the camp will run. Clear rules and responsibilities which are supported by all members of staff, allow the team to represent a unity in front of the group members. The whole team is equally responsible for the success of the camp. The group has a certain expectation of you - it is their camp - their holiday. The whole team must power their way through the time. That cannot be done alone: someone is sure to experience a lack of energy along the way. A team can support each other, swap over and take over tasks and keep the camp moving. The interests of the camp should be prioritised over your own interests and comfort. Discuss in advance what expectations you have from the camp.
Preparation
Good preparation is the be all and end all of a successful camp. Do not skip over preparations and cut corners. Information about where, when and how much a camp will cost sent early enough to parents, makes advertising a camp much easier. A team which is put together early enough can start earlier with organising the preparations. Which materials must be taken / bought or put together? Who will organise which program points? Who will organise the materials for the games? If everything is cleared up beforehand with regards to whom is responsible for what, this saves any discussions during the camp. The more is discussed, prepared and fixed beforehand, the better. Do not worry; there is a lot to do during the camp. Think about a "rain" program. The member of staff who has thought about this and prepared themselves is ready for bad weather.
Camp price
The price of a camp obviously plays a deciding role. What use is the best hostel and luxury if the camp is too expensive for the target group? There are "expense" limits in all families. Can the socially weaker families still afford the price of the camp if it is subsidised or assisted? What alternatives are there to ensure organisation of the camp at a good price? Do you know the potential camp members (e.g. kids from your youth group)? Then ask them in advance how much they can afford or how much the camp should cost so that they may take part. There are always alternatives which come into question financially.
Plan the costs (journey, accommodation, provisions, insurance, miscellaneous, reserve funds)

How much assistance is available (Government, local council, community, sponsors)?

How many full/partial non-payers are expected?

Which financial risks are present e.g. cancellations? (worst case scenario)
Rules
A youth camp is hardly possible without rules being set. The younger the group members are, the more rules or structures are required. How complex or uncomplicated the rules are, is dependent upon the situation, place and group. A camp by the water, near railway tracks, in a residential street, in the middle of a village, a camp with 10 kids or 100 kids, a camp in the countryside or in the middle of a town, all require different rules. Rules are not there to be broken. Rules should be discussed and arguments provided about why these rules exist and why they cannot be avoided. An arbitrary rule without a reason will be seen by the youths to be weak and insecure. The less rules, the better. For this reason, the rules must be well thought through. Only rules which can be kept and which can and will be checked should be enforced. Rules are not well received if the members of staff do not stick to the rules.
If the rules are broken you must apply sanctions, or talk about the consequences. This must be well thought out. Firstly, what use is a rule if it can be broken without anything happening? Secondly, the leader loses his believability if he only threatens sanctions. Each leader must therefore consider beforehand what he will do in the case of a break of the rules. The ability to "sell" the rules to the group members by the staff member lies in the creativity of the member of staff in presenting them. If the group members understand that one or two rules are useful so that the camp is a success and doesn't become stressful, they will accept the rules. The right tone is also important and each member of staff must introduce and apply his rules using his own intuition.
A good group or camp leader will be able to predict some developments. In doing this, he is in a position to be able to recognise and deal with problems. Once a child has fallen in to the well, it is too late. Therefore you must keep eyes and ears open, check the rules which have been given out, make sure they are carried out and react before any problems occur. Better early than late, better late than never. To look away, say nothing and ignore is fatal. The group or camp leader should not shy away from becoming unpopular. A clear discussion with a young couple makes more sense than pregnancy advice after the "accident" and the possible reproach of the parents. (See also the explanations under "Conflicts and Rules")
[ © www.youthwork-practice.com | 2000 Games and Ideas for Youth Work ]