source: www.youthwork-practice.com | 2000 Games, Devotions, Themes, Ideas and more for Youth Work
only for private using
Group pedagogic
Age levels
The 3-6 year olds

Group pedagogic ©: pressmaster - Fotolia
Development stage

This age group has a very strong "I orientation". Reality can only be perceived from their own range of experiences. They want to discover and learn and they are lively and impulsive.

The group member's goal

Compulsory abreaction of the co-ordinated disquiet - confirmation of feeling of self confidence.

Games/Activities

The children watch and are highly motivated in copying the group leader, (Imitation games, role plays, sand games, play dough, movement games, fairy tales, picture books and story telling).

Execution

Give an exact explanation of the game instructions. Answer questions. Encourage further development through encouraging creativity, co-ordination abilities and concentration abilities etc.

Rules

The group leaders must make a distinct difference between right and wrong. The child can only think about this in "good" or "Bad", because they do not have enough personal experiences (think black and white).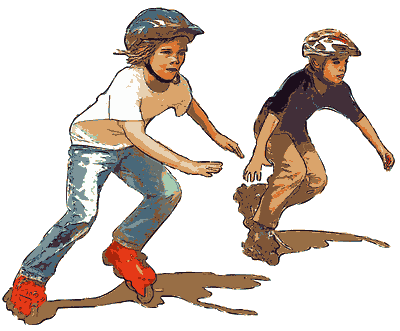 Group pedagogic in youth work ©: www.youthwork-practice.com
The 6-8 year olds
Development stage

The interests of this age group are already individually distinct – they are open-minded. They have a larger willingness to concentrate than the 3-6 year olds. They always try to push their own opinions through.

Target for the group member

They want to experience adventure – learning rules through play and learning to regard others. They want to quench their thirst for knowledge and test their own limits.

Games/activities

Group games, competitive games, ball games, adventure games etc.

Execution

Make sure that the kids are aware of fair play and sticking to the rules. Encourage personal initiative and strengthen the kid's trust in themselves.

Rules

The "black-white" thinking is still present (strong feeling of justice). The children require a rule network which is valid for everyone in order to develop values and norms. Their view of a fair world and values is therefore strengthened.
The 8-12 year olds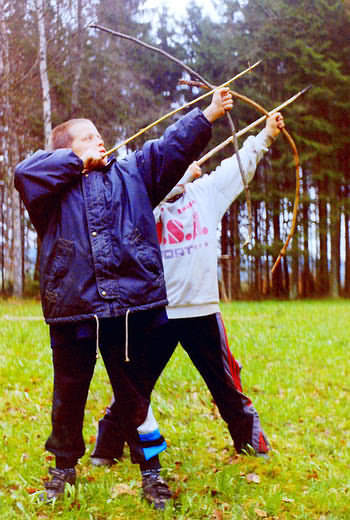 Group and games pedagogic ©: www.youthwork-practice.com
Development stage

They have a thirst for knowledge. The areas of interest are fixed. They lose the strong "I orientation". They are interested in other people and new things. The children can move a stage above and beyond experiences from their own experiences. They have the ability to think historically and are therefore interested in stories from the past, stories about foreign cultures and adventure stories. The losing of a game is translated into loss of prestige and worthiness.

Attitude to children of the same age

A hierarchy is introduced. Physically weaker ones and impassive behaviour to the general sense of opinion or socially unacceptable behaviour is not accepted. Anyone who wants to belong to the group must identify with the general opinion of the group.

Goal of the group member

The children want to discover new interests and quench their thirst for knowledge. They want to measure themselves against others. They want to experience success.

Games/activities:

Team games (dodge ball/football), social games, skill games and competitions, role plays, outdoor adventure games and pirate games.

Execution

The group leader should act as advisor and comrade. He should support own initiatives.

Rules

The "black-white" level of thinking is no longer present. The children start to put their views of idealised values and norms and a fair world and fair values into context.
The 12-15 year olds

puberty: first love ©: Petra Fiedler - Fotolia
Development stage

They are starting to discover the world of their own inner soul. They go through puberty. There is disharmony between body and feelings. This leads to uncertainty (e.g. in front of members of the opposite sex). The support and confirmation by the group leader is important. They express their independence and place value on their appearance. This age group reacts sensitively to criticism.

The group member's goal:

They want to strive for independence and confirmation. Striving to have a positive effect on others becomes very important. Through power struggles, their position in society is achieved and fixed.

Attitude towards others of the same age

Children of a similar age have a larger and new level of importance. The attitude towards family and school becomes blasé. The family is no longer the central area of life. They develop interests in members of the opposite sex.

Games/activities:

Encourage discussions and debates. Give dance activities (disco/party). Make sure that they have contact to members of the opposite sex. The group members have problems with children's games because they are permanently trying to get away from being a child.

Execution

Adapt your program according to the wishes and ideas of the group. The group leader is an advisor and should be a trusted person. Introduce possibilities for self development. Give the group freedom but never lose "control".

Rules

Situation-related rebukes.
Source: with kind permission from the Ev.-luth.Kirchenkreis Emsland-Bentheim. Translated into English by Praxis-Jugendarbeit.
[ © www.youthwork-practice.com | 2000 Games and Ideas for Youth Work ]