source: www.youthwork-practice.com | 2000 Games, Devotions, Themes, Ideas and more for Youth Work
only for private using
Youth work
Youth work is work with young people and takes place outside of the parental home and school. Dealing with young people has to be learned. Understanding youths is an art form. Organising events with youths, social intercourse and directing things towards their needs is connected with highs and lows.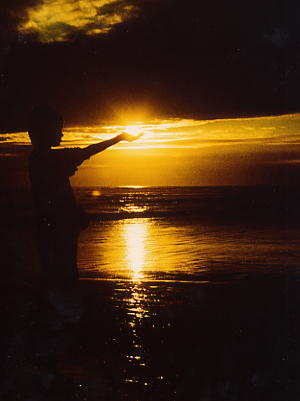 Youth Work ©: www.youthwork-practice.com
Youth is everything all at once;
Ecstatic and melancholic,
revolutionary and conforming,
inconsiderate und social.
Youth is passionate
and fearful, intimate and anonymous,
near the deeps and
near to the stars.
Youth giggles and cries,
brawls and hushes,
sinks and flies -
even if it is only in their dreams.
Youth is never well behaved.
Youth is full of contradictions,
and uncomfortable for all involved.
In order to grasp what youth is
we must dive into the chaos
and lift ourselves into the clouds
of their fantasies.

From: "Jugendliche" ("Youths") from the Klett-Cotta-publishers
(The book is unfortunately misplaced)
In these pages, we have brought together everything which can be important for youth leaders, in a short form. The texts are based on various school documents, the notes taken at seminars and my own personal experiences with many years of youth work and camps. Lots of texts have been taken from diverse publications with kind empowerment. The source is recorded together with the passage. Using the links available, you can access further information involving youth leader training and youth work.

Youth work Training ©: Mog DDL - Fotolia
We have focused on Christian youth work. Despite this, other youth work leaders who are not involved in the church, are bound to find some useful tips. It is possible that some youth leaders who are involved in Christian youth work will not be able to find their bearings with the material in these pages. It does not matter – because not everything which is recorded here has to be perfectly correct and is certainly not complete. There are bound to be many youth leaders who have had quite different experiences. There aren't any 100% qualifications; there is no route planner and no secret recipe for successful youth work.
Lots of factors play a role. Those who take heed of some of the points and avoid the classic mistakes, are on the best way to laying a good basis for successful group work and successful youth camps. The themes which are listed here certainly do not replace attending a suitable basic and advanced training course in order to receive a youth leader qualification , but the themes can also be used as suggestions for topics in a discussion between members of staff. Reading the contents as a form of refreshing your knowledge is certainly not a bad idea.
[ © www.youthwork-practice.com | 2000 Games and Ideas for Youth Work ]