source: www.youthwork-practice.com | 2000 Games, Devotions, Themes, Ideas and more for Youth Work
only for private using
Youth groups
Group pedagogic deals with the subject of how to lead children.
You have to know where you want to lead the children to. You cannot do this if you do not know the way yourself.
Group pedagogic = Education in the group by the group
What is a youth group?

Youth groups ©: scarlett - Fotolia
Everyone knows each other
A youth group is manageable
Everyone knows about the strengths and weaknesses of the others
A youth group meets up regularly
Every youth group has a goal and a common task
Everyone must notice that they are needed (if someone no longer comes to the group, ask after him and say that he is missed)
A group feeling must develop into a "WE feeling" and not a "YOU & I feeling." Fusing with each other takes time. A coming closer stage must come after the distance. Growing together, moving towards each other, building relationships and friendships and experiencing something together is important.
Common activities and common interests: Each program in the youth group has a different effect. The different program points can lead towards the group growing together but it can also lead to the group breaking apart, conflicts might arise and a step backwards might be required.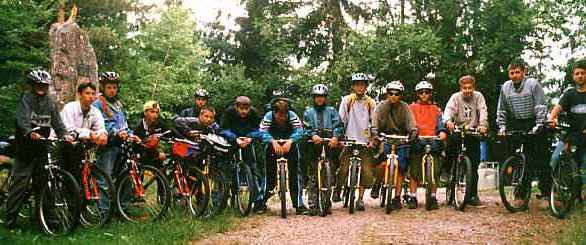 ©: www.youthwork-practice.com
[ © www.youthwork-practice.com | 2000 Games and Ideas for Youth Work ]