source: www.youthwork-practice.com | 2000 Games, Devotions, Themes, Ideas and more for Youth Work
only for private using
New Year's Party | New Year's Eve celebration
Party Pops for Kids?
Several people asked me per email, how a New Year's Eve celebration can be designed. This is a not easy to answer question. For this particular occasion there are dozens of options and quite a few factors to consider, which might influence a New Year's Eve party. Some of those considerations not only apply to New Year's Eve and should be discussed beforehand. The real difficulty with parties as such is to meet everybody's expectations. Interests of young people can drift apart quite a bit.
Prior to a New Year's celebration the following facts should be considered: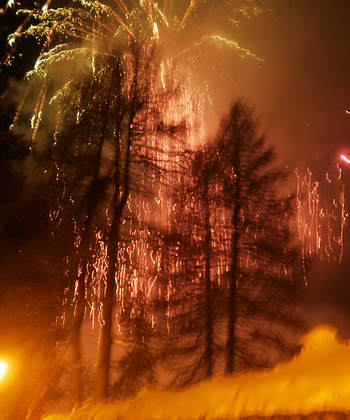 New Year's Party
©: www.youthwork-practice.com
Is this a mixed group? (Boys and girls)

What is the target age?

Is alcohol an issue? Do young people want to drink alcohol or even bring alcohol along, even though alcohol is not permitted for young people underage?

The venue! Is there a risk of noise pollution, which could go beyond the normal level of New Year's Eve celebrations?

Do young people endlessly bring rockets and firecrackers? Who is responsible for the trash afterwards? Is supervision ensured? (So that the place does not get burnt into the ground).

What to eat? Who brings what?

When is in the celebration? How do young people get home safely?

Who is allowed to come to the party? (Closed or open to anyone?)
Content planning for the party
Depending on the location, age, group and, ultimately, their own personal goals / ideas you can use the following tips to create your own idea of a New Year's celebration.
E.g. a few games to think about:
(Duration about 60-90 minutes)
Station House Game (spring, summer, autumn and winter, or one game each per month).

DVD or movie (approx. 60-90 minutes)

Set up a buffet with goodies brought by guests, as well as salads, sauces, etc. (duration about 60 minutes)

As an alternative to alcohol, provide juices and non-alcoholic mixed drinks with ice cubes, etc. Perhaps you have a clever young person who wants to be a bartender who knows how to mix juice at its own discretion and then offers them to others.

Decoration: depending on the theme of the night. But also garlands, aluminium foil, candles, lamps, etc.

The passing year in review: maybe watch slides or pictures of the activities, tell anecdotes and write them down in some kind of a year book.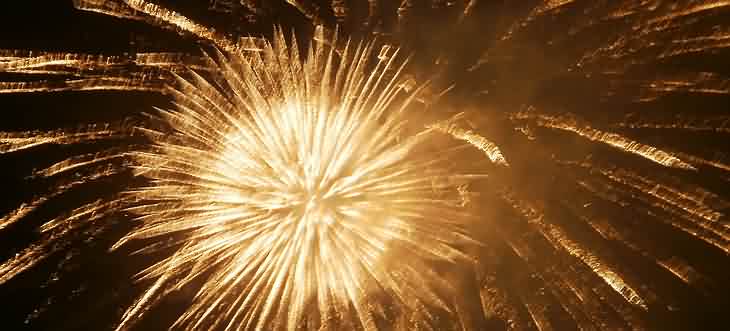 New Year's Party
©: www.youthwork-practice.com
Devotion / contemplative part
Whether a contemplative part is part of your New Year's celebration is up to you and your group. What's important to you? What would you like to convey? Depending on how a New Year's celebration is planned and it then actually goes down, a contemplative element can easily go south. Finding the right moment to reel in the young people is up to you. However, here are a few ideas.
New Year as a time capsule:
Looking back: Every participant tells one special even of the passing year. Did anyone have any particular experience regarding their faith?

Outlook: what's in for each one in the coming year? Regarding your faith, where does each one want go this year?

Devotion to the annual (biblical) Watchword

Time of silence: Praying and/or meditating together
(The above is actually quite to the contrary to all the cheers, bustle and laughter of New Year's Eve)
All of the above suggestions have already been carried out by us in one form or another, depending on the group. - Not everything went by plan. We had good and bad New Year's Eve celebrations. However, a New Year's celebration with the Youth Group is not really a necessity. Particularly then, when your expectations as a group leader cannot be reconciled with the expectations of the young people. Stir clear of binge drinking. However, if you think you can pull it off and organize a celebration which strengthens the group and/or community, where camaraderie is highly valued, then by all means give it a go.
[ © www.youthwork-practice.com | 2000 Games and Ideas for Youth Work ]