source: www.youthwork-practice.com | 2000 Games, Devotions, Themes, Ideas and more for Youth Work
only for private using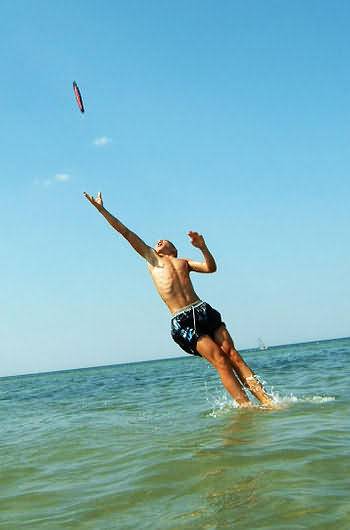 Water frisbee
©: www.youthwork-practice.com
Beach games – A program for summer leisure at the seaside
There are various beach games for those who spend their summer holidays with their youth group at the seaside.
There are several game ideas which would fill easily 2-3 afternoons. For team tournaments you have options such as beach volleyball, beach football, knee handball, beach tennis. For individual events think of games such as beach Olympics in high jump, long jump, race, throwing, as well as some funny games such as the Penguin Race, Tennis Ball pushing or Seal races.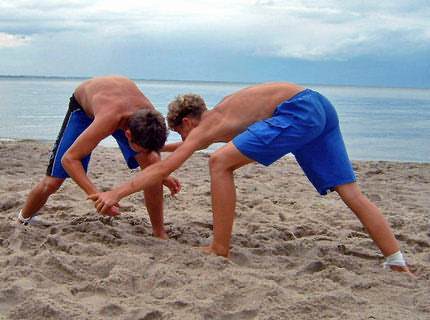 fight games
©: www.youthwork-practice.com
Tug of war, rope jumping, limbo, wheelbarrow races, or even the rider battle are program ideas that will ensure that the youth group is never bored.
These and more ideas for games on the beach can be found in the games section at Beach Games.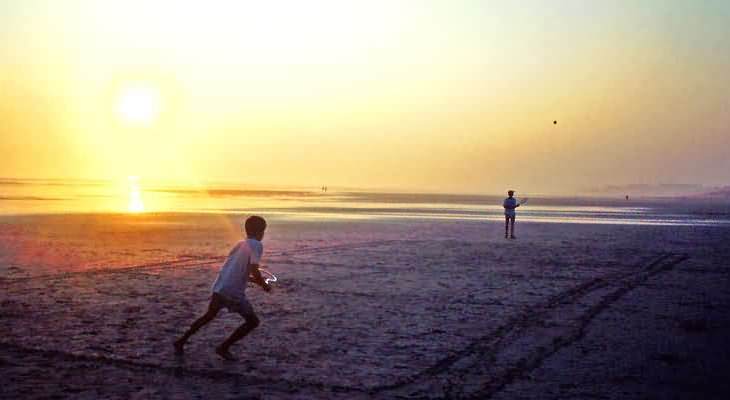 beach tennis
©: www.youthwork-practice.com
Whenever we planned holidays at the beach, programs like the ones above where always part of it. Especially programs such as beach volleyball, beach football. That always created opportunities to play against other young people or other youth groups.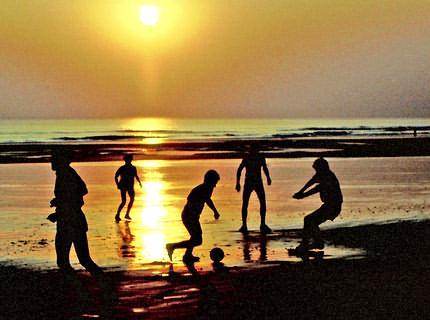 beach football
©: www.youthwork-practice.com
Beach, of course, can never go without water. Whenever it is getting too hot at the beach, a few water games will provide a refreshing cooling down. Among the best sellers are: Frisbee, ball games, ball games, overhead kicks, rider fights as well as dinghy or lilo conquests.
Many ideas for water games can be found at Water Games & Pool Party Games. I'm sure you will find some water games for the water front.
Depending on the beach you also can organise mud fights at appropriate sections. Usually, there where a stream flows into the sea. Mostly you will also find clay or silt at this places. For those games I also have a section at Dirty and Wet Games.
The great thing about those games is that everybody is clean again with just one jump into the water. Of course, these games are not suitable at a crowded beach, but rather for a beach, where you are almost alone with your group.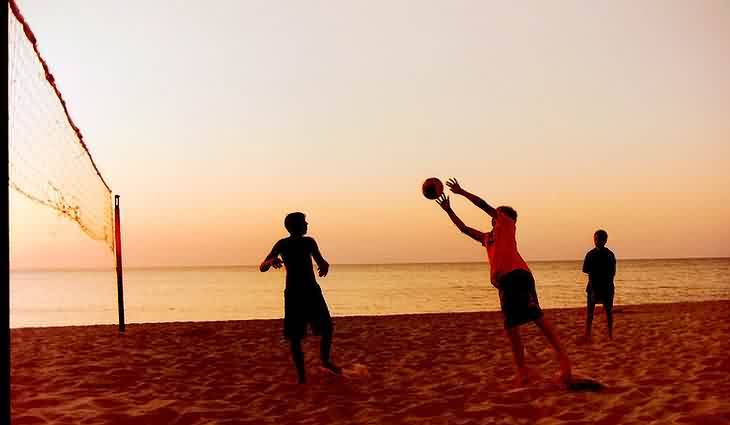 Beachvolleyball
©: www.youthwork-practice.com
Safety tips:
Games at the beach are actually harmless. Nevertheless, depending on the beach there are also stones, which can lead to injuries. Especially for games such as riders battle on the beach, or long jump make sure you find a clean patch. Sharp-edged shells can cause cuts. In short: look for possible hazards before every game.
The same goes for games in the sea. Out of sheer zeal of the game it is possible to drift too far out in the ocean or get caught in an undercurrent. Danger can be imminent. Larger rocks in the water are a risk particularly for battle- and fighting games. It's the same here. You need to find out beforehand how dangerous your chosen section is. Are the kids still able to stand in the water or are they already too far from the shore? Where are undercurrents? Is the beach area monitored, or not? Is it possible for the dingy or the lilo to drift off?
I have carried out dozens of camps at the sea. If you can recognize potential hazards and react accordingly, establish rules and supervise then you are most likely safe. Here are a few more tips, explicitly listed in the section about "Swimming Regulations".


beach games
©: www.youthwork-practice.com
[ © www.youthwork-practice.com | 2000 Games and Ideas for Youth Work ]