source: www.youthwork-practice.com | 2000 Games, Devotions, Themes, Ideas and more for Youth Work
only for private using
The knight theme as a knight's camp or a knight's feast as a children's party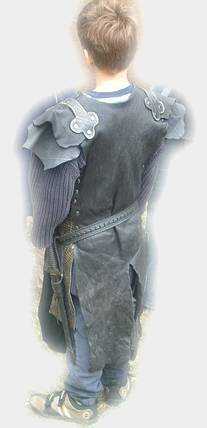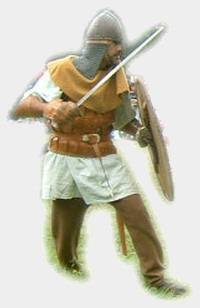 There can be many sides to a knight's camp. It doesn't matter whether it is a Knight, a Viking, a Celt or a Norman, they all had one thing in common: They fought with a sword and shield: Sometimes with a lot of armour and sometimes only with a little armour.
This all took place centuries ago. There were wild adventures, the search for the Holy Grail, the virtues, the knight's table and the mysterious sayings about King Arthur are known from some knight's films. From these stories, you can make up some ideas for a knight's camp, a children's fest or a children's birthday party.
The game ideas and craft suggestions do not claim to be authentic. Nowadays there are enough Middles Ages clubs which concentrate on the stories, building knight armour true to the original and day long games based on the life of the knights or Vikings. The knight's stories and the lifestyle of the knights can also be researched on the internet or in books.
However for youth work, the ideas and suggestions given here should be enough. Of course everyone is allowed to send in their own ideas for games and crafts and send their entries so that this collection of ideas for themed camps carries on growing. The pictures shown were partially taken from a Viking camp in Brittany (France) and from a knight's camp in the blackwood forest near Stuttgart in the southwest of Germany.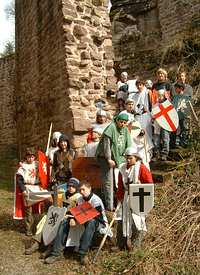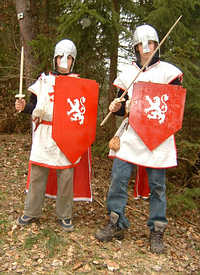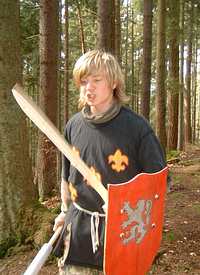 [ © www.youthwork-practice.com | 2000 Games and Ideas for Youth Work ]