source: www.youthwork-practice.com | 2000 Games, Devotions, Themes, Ideas and more for Youth Work
only for private using
Buffet suggestions - ideas for festive buffets
For those who want to celebrate with large groups
In almost every family, there are occasions that call for cooking for a larger group of people. Of course, you could hire a catering service and book the "Carefree Package." But don't be fooled, that will cost you dearly; and besides that, the quality of the food is more often than not nothing you would want to treat your guests with.
Just take one look at "Cooking for Many." Here you will find great, tasty, imaginative recipes for a larger number of people. Everything is explained in simple, comprehensible and understandable steps. Here you can take your time planning and calculating how much time you will need for all the preparations. Here you have all the correct quantities, which will make the shopping easier, and also you won't find out that you forgot to buy the one or another thing. Also, preparation times are on the safe side. All dishes are explained in a way so that they truly can be finished in the allotted time.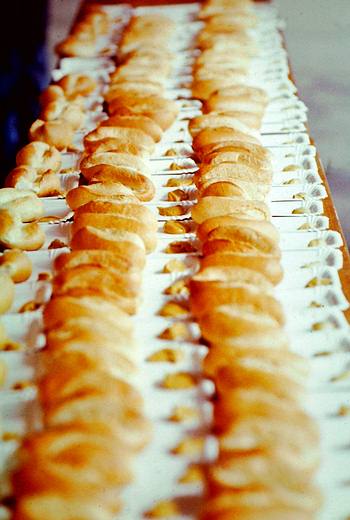 Buffet - ideal for large groups | ©: www.youthwork-practice.com
Another advantage is, in "Cooking for Many" you will also find some unusual ideas which definitely will surprise your guests. Armed like that there is nothing that could go wrong anymore. As always, if you have some ideas which are not listed here, we would be delighted to hear from you, add them and always keep up to date.
Festive buffets offer a great advantage: they are much easier to prepare as a full meal for many. Most things you can prepare the day before which will save you time on the day of the event and give you additional time to spend with your guest.
Since a buffet usually is available for a longer time, the food needs to be kept warm, and there are some things to consider. The main problems are dishes which are to be eaten crispy. Have a look yourself. You will rarely see fries or other roasted meals at a buffet. This is also true for vegetables. Foods with high dairy content are also doing poorly at the buffet. Over time they may build up an unsightly "skin" on top as you can see it sometimes in sauces and desserts.
All those points mentioned above are taken into account in "Cooking for Many." You can lean back and celebrate with your loved ones without any issues or regrets. – Most of all, you do not have to give up on your festive buffet.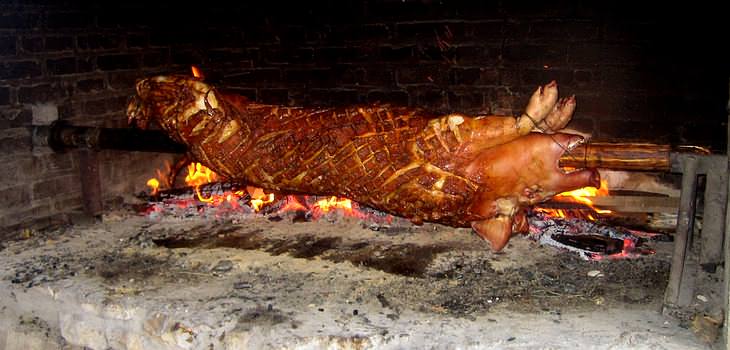 Buffet - ideal for large groups | ©: www.youthwork-practice.com
[ © www.youthwork-practice.com | 2000 Games and Ideas for Youth Work ]