source: www.youthwork-practice.com | 2000 Games, Devotions, Themes, Ideas and more for Youth Work
only for private using
Cooking for Many – Breakfast
Cooking is fun, relaxation, passion and can still be a major challenge when it comes to making breakfast for a large group. The following suggestions, ideas, tips and recipes may ease the preparation. In addition to lots of great recipes for a hearty breakfast for a greater number of people, I will also give you the exact quantities.
The preparation for a "breakfast for many" are described in simple and clear steps. Whether you prepare breakfast alone or in a group, fun should always be in the forefront. I am sure, everyone you cater for will be impressed by the richness of your great ideas and will make a lasting impression. Below is a brief overview of the available breakfast ideas. Impress your guests, for example, with ham and cheese croissant, an omelette, scrambled eggs to wake up, or a breakfast power drink.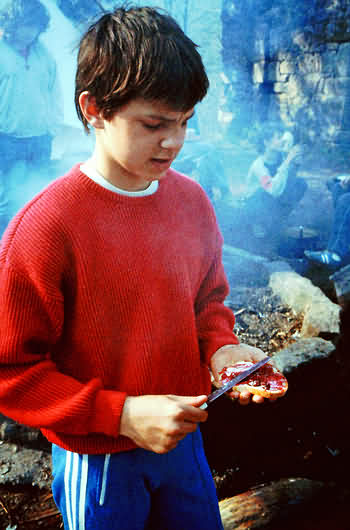 Breakfast | ©: www.youthwork-practice.com
However, many favour a really healthy breakfast. How about, for example, French toast or a homemade herb quark? And equally, a ham and cheese croissant will not stay on the breakfast table for long, but it all needs preparation.
A classic hearty breakfast is scrambled eggs. You can prepare it in countless different variations, e.g. with bacon, chives or other fresh ingredients. Scrambled eggs are also made very quickly even in large portions - an ideal breakfast for many!
Just with a few more ingredients you can turn scrambled eggs in a great omelette. For example the rustic omelette with bacon and onions or the sweet version with apple pieces and nut nougat cream etc.
Another great idea would be the Great Scout breakfast - muesli, jam, sausage, cheese and cottage cheese? There is certainly something for everyone here!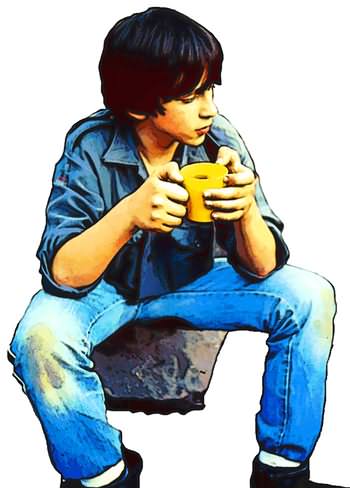 Breakfast | ©: www.youthwork-practice.com
All this and much more can be found in the recipes in "Cooking for Many".
Check out the recipes, and you'll be surprised how little time these great breakfast ideas really take up. In addition, your help saving money – definitely a great side effect. Of course, you can also use your own ideas and cooking skills and enrich every meal with new and exciting ideas to create delicious meals for all!
Recipes for Breakfast
[ © www.youthwork-practice.com | 2000 Games and Ideas for Youth Work ]