source: www.youthwork-practice.com | 2000 Games, Devotions, Themes, Ideas and more for Youth Work
only for private using
Cooking at the camp
Planning ahead
Nutritional Tips
Implementation
Motivation
Sometimes, cooking is not all that easy. It is always associated with a lot of time and work, but also with skills and a lot of effort when cutting veggies or peeling potatoes. Depending on how many people you have to cook for, the costs will increase accordingly. Therefore, you might consider if you are going to cook or whether you resort to finished products. A big role plays the kitchen and whether it is really designed for cooking. If you want to cook at the campsite on an open fire, then you have to plan differently than someone who has a big kitchen at his disposal. Under certain circumstances, it is then easier to resort to finished food and to open cans or jars.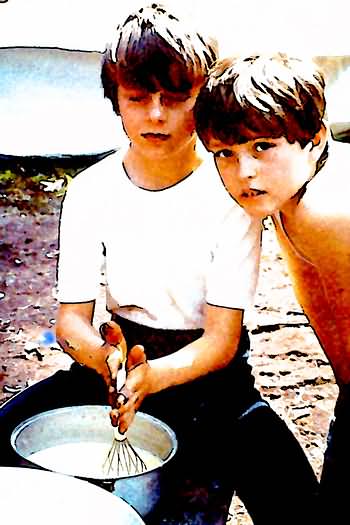 Motivate kids for cooking | ©: www.youthwork-practice.com
The best option, however, is if the young people can help you in the kitchen. As already mentioned at the beginning, kitchen work can be tough, and you will need to be resourceful to keep the kids motivated and keep them on the straight and narrow. There you have different options. One of them is, to give the kids the already prepared ingredients and let them do the cooking themselves. Of course, it is necessary that they are supervised by someone who is familiar with cooking.
Another option would be, to let the young people cook and after the meal have a jury evaluating the food. You do not have them to cook any specialities. We need a lot more young people who have the feeling; they can achieve great things if you let them. However, they should also note that they are not left to their own devices, and the task of cooking is a joint adventure. And also, when it comes to cleaning up the kitchen and doing the dishes they are not alone. This way they learn to appreciate themselves a lot more and overcome personal hurdles. This is also good for self-confidence.
Young people need to see that cooking is a lot of fun and not a punishment. They need to learn that many things in life which initially look like a lot of work can be a lot of fun at the same time. This can make the cooking nice and relaxing.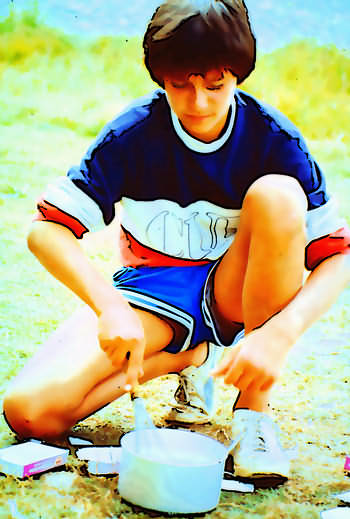 Cooking team | ©: www.youthwork-practice.com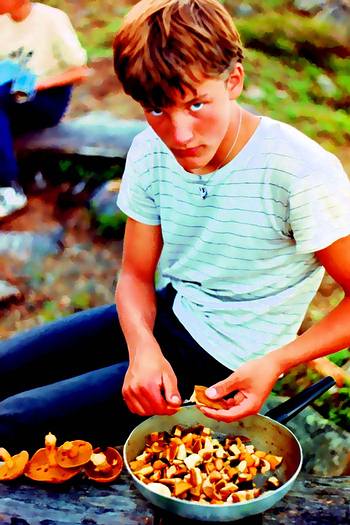 Cooking team | ©: www.youthwork-practice.com
Another important point is, they will learn that they can feed themselves from other things than frozen pizza and canned food. The young people learn how to feed them healthy and have a diet full of vitamins which will nourish them, while they can experiment with spices and ingredients at the same time. Maybe they also show a lot more courage than their peers by taking on something other are too afraid to do. The cooperation needed for preparing a meal is also an important educational point. With other words, there are many ways to motivate young people to cook for themselves and have fun at the same time.


Camping group | ©: www.youthwork-practice.com
[ © www.youthwork-practice.com | 2000 Games and Ideas for Youth Work ]